the sound we are now
CMC's online store has Digital Scores, Printed Scores, Books, & CD's all available to purchase online. The works contained within our Choral Music Catalogues are available to purchase online by licensed download. All orders, both physical and digital take between 5 and 10 business days to be processed. 
Owing to Covid19, we are not fulfilling physcial orders of Scores, a digital copy will be provided where available. Please use coupon code covid19 for scores which will be received in digital format. 
Copies of Seachanges and the RIAM curriculum pieces are available in physical format.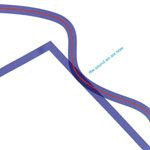 In early 2007, David Stalling and Anthony Kelly asked a number of artists and composers to respond to a simple idea: to send a short track that in some way reflected their creativity at that particular moment. The rest was left open - the track could be a work in progress, an excerpt from a larger piece, a live recording, sound fragment, field recording or composition. The results of the project are to be found in this CD.