Christmas Message from CMC
As the CMC team reflects on the year that was, from our historic base on Fishamble Street in the Cultural Quarter of Dublin, we look back on a very busy 2018. The Contemporary Music Centre had many musical highlights at home and abroad: performances, launches, seminars, library exhibitions, outreach, interviews, professional development programmes and more, reflecting the vibrant and diverse landscape of contemporary music from Ireland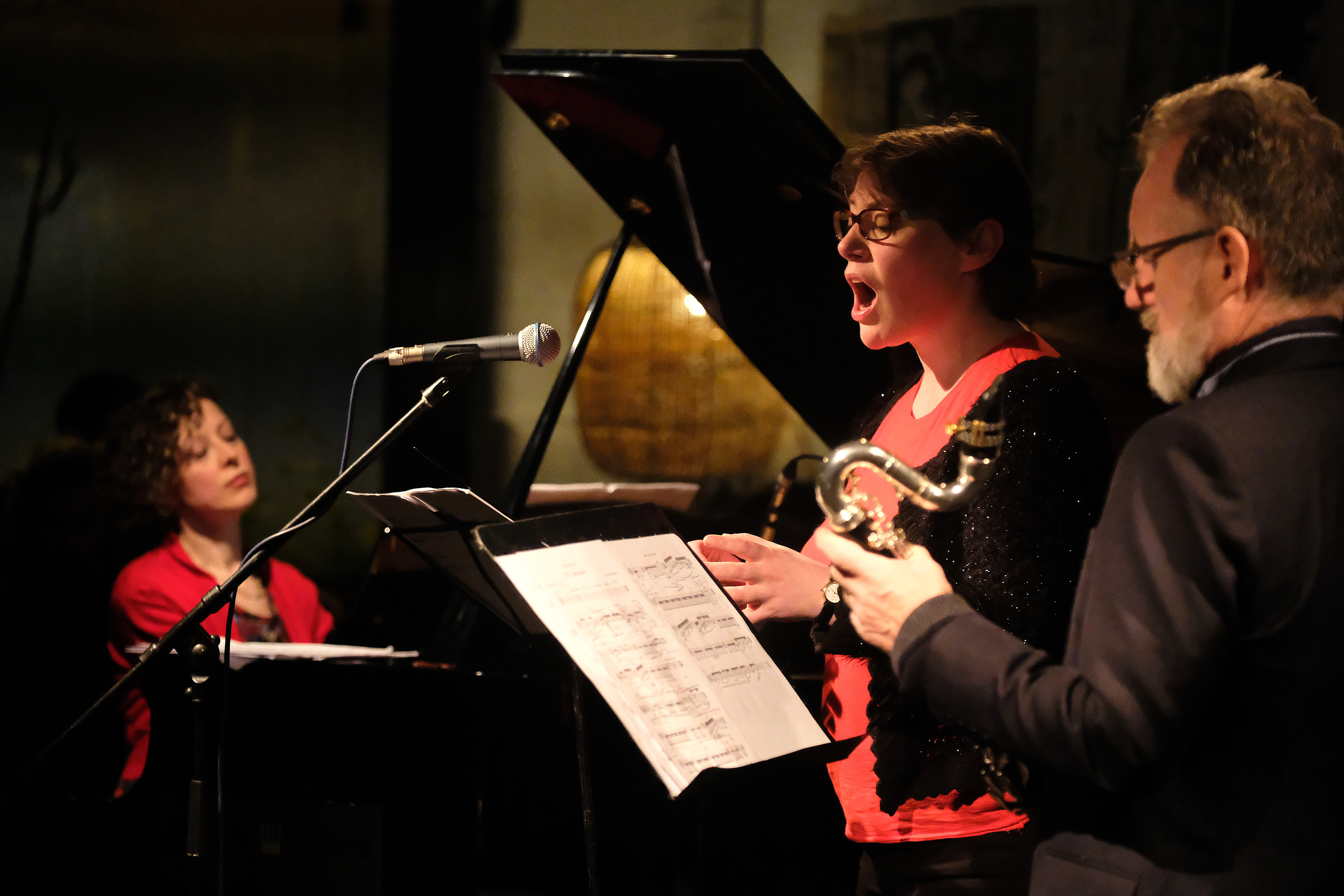 Xenia Pestova (piano), Elizabeth Hilliard (voice) and Paul Roe (clarinet) perform Kevin O'Connell's Aves de Paso at Café OTO, photo credit: Mark Allan
Among these musical memories was the production and dissemination of CMC's new music:new Ireland three and the international launch event at the Embassy of Ireland in London in February. This was followed by a showcase performance in London's Cafe OTO, with support from Culture Ireland as part of Great Britain 2018. CMC also hosted new music:new Ireland three launch events in New York, Belfast and Dublin. In other international activity, CMC formed part of the Irish delegation to Classical:NEXT 2018, partnered with the choir of the Chapels Royal, HM Tower of London for the performance of five newly commissioned choral works by composers from Ireland (as part of Culture Ireland's Great Britain 2018 programme) and continued to offer international residencies in France, Romania and Italy.
In summer 2018, with support from the Department of Culture, Heritage and the Gaeltacht/Creative Ireland's Cultural Digitisation Scheme, CMC undertook a four-month specialist project to digitise a portion of the CMC Archive. The project adds to the already extensive digital collection of materials held at CMC, and this enriched collection will form the foundation for the creation of a new Collection Management System (CMS) for CMC's collections, which is currently in development for completion during 2019. This will result in an increased number of resources available online to the general public, creating greater online engagement with contemporary music from Ireland.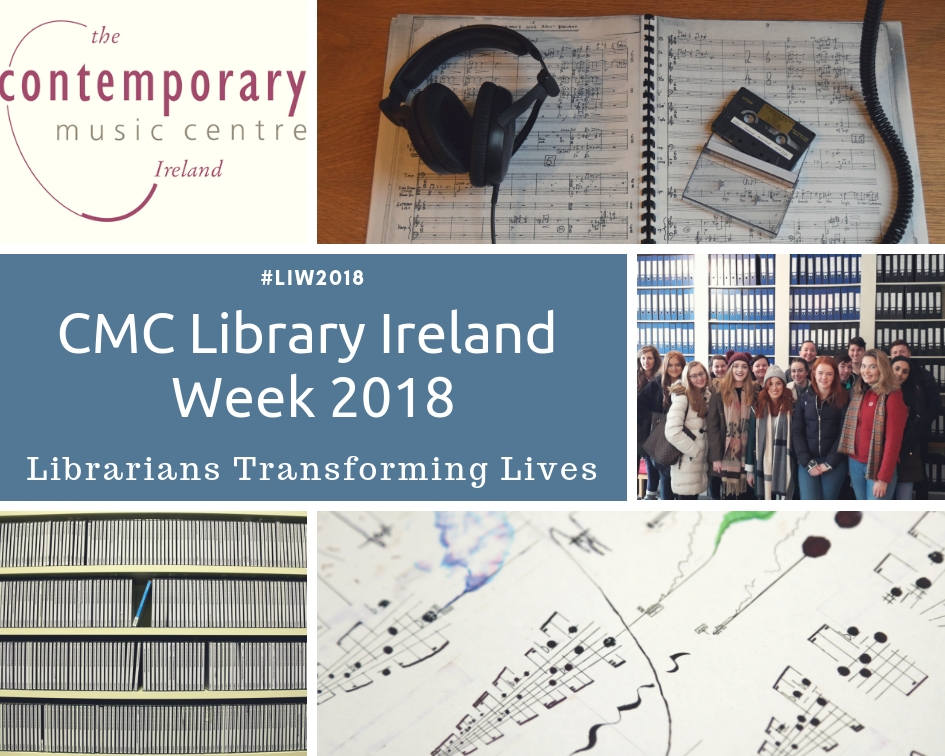 Building on CMC's comprehensive online coverage of Ireland's active new music scene and our engaging online audio-visual content, CMC again presented CMC Library Week, shining a spotlight on the rich repository of scores, recordings and materials held in the CMC collection, with dedicated online articles. In 2018, composers Sebastian Adams, Tom Lane, Christopher McAteer, Anselm McDonnell, Robert Curgenven, R.A. (Rod) Moulds and Óscar Mascareñas gained Associate Representation at the Contemporary Music Centre. CMC also welcomed Raeghnya Zutshi and Seán Ó Dálaigh as the first composers on the new CMC Emerging Composer programme, and Orla Shannon, PhD Candidate at Music @ DCU, as the inaugural CMC Scholar-in-Residence.
Through creative partnerships with many individuals and organisations, at national and international level, we continue to document, develop and promote contemporary music from the island of Ireland. Gender equality is a valued principle in the culture of the CMC, and in 2018 CMC became a Sounding The Feminist partner organisation. In our support for the professional development of all CMC composers, we were delighted to continue our successful partnerships with RTÉ National Symphony Orchestra to deliver the Composer Lab project, and with Chamber Choir Ireland to deliver the Choral Sketches project.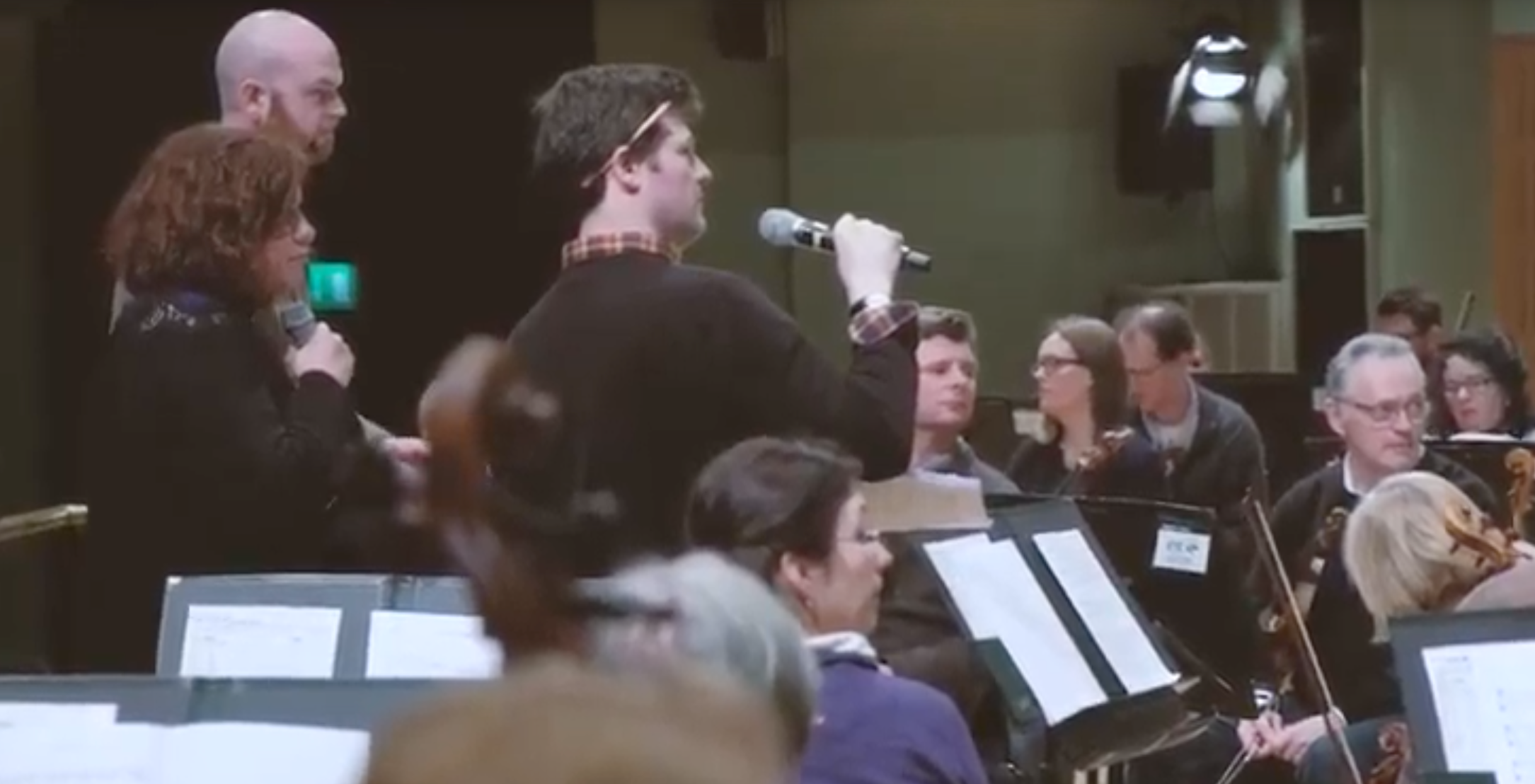 Composer Lab 2018 participant Maria Minguella, conductor Gavin Maloney and Composer Lab mentor David Fennessy at the 2018 public workshop with the RTÉ National Symphony Orchestra
In our aim to broaden and diversify the audience for contemporary music from Ireland, many of the team had the pleasure of journeying across the island to host our Composer's Voice programme in collaboration with Music Network, Galway Music Residency, and Moving on Music and we continued to present our many audience development events throughout the year, such as Our Tunes, Musical Tales, Wood Quay Summer Sessions, Cruinniú na nÓg and the Pop-Up Opera Xenia for Bealtaine Festival and Culture Night.
CMC acknowledges the generous continued support of the Arts Council of Ireland and is grateful to the Arts Council of Northern Ireland for their ongoing support through the Project Lottery awards. Thank you and congratulations to all of you for making 2018 such a successful year for new music from Ireland, and continued success to all the composers we represent and the performers with whom we are honoured to work.
Best wishes for a peaceful holiday season and a musically prosperous 2019 from all of us here at 19 Fishamble Street, Dublin.