2018 Digitisation Project
CMC Library Co-ordinator Susan Brodigan and Production Co-ordinator Keith Fennell report on CMC's current digitisation project. Thanks to funding from the 
Department of Culture, Heritage and the Gaeltacht

/Creative Ireland 2018 Cultural Digitisation Scheme, the project has enabled CMC to fund digitisation of a number of its collections this summer.

The Contemporary Music Centre began digitising its sheet music collection in 2008, and has continued this work since then, with over 60% of this collection now digitised. Since the launch of CMC's new website in 2016, there has been a greater demand for access to digital resources, and CMC is moving towards making these resources available.

In May 2018, CMC with support from Department of the Arts, Heritage, Regional, Rural and Gaeltacht Affairs/Creative Ireland's Cultural Digitisation Scheme undertook a four-month specialist project with a view to digitising a portion of CMC Archive.

Central to this project was the migration of audio materials from CD and cassette to digital storage. Many of the recordings are unique recordings and are held on cassette tapes dating from the 1980s and early 1990s vulnerable to ageing and degradation.
Also included is part of CMC's rich ephemera collection, consisting of programmes, posters and other performance-related materials dating from the 1960s to present day.
The project will add to the already extensive digital collection of materials held at CMC, and this enriched collection will form the foundation for the creation of a new Collection Management System (CMS) for CMC's collections, which is currently in development for completion during 2019. The result of this will make an increased number of resources available online to the general public.
Sound Archive
CMC's sound archive dates from shortly after CMC was established in 1986, with the majority of recordings collected on cassette tapes, and to a lesser extent on DAT tapes and vinyl. These recordings span a broad range of composers' works, and include recordings of live performances, interviews with composers, recordings of broadcasts and electro-acoustic works. Many of these recordings are unique to CMC's collection. They are used as valuable resource material for performers, musicologists, students and interested members of the general public, in tandem with CMC's score collection.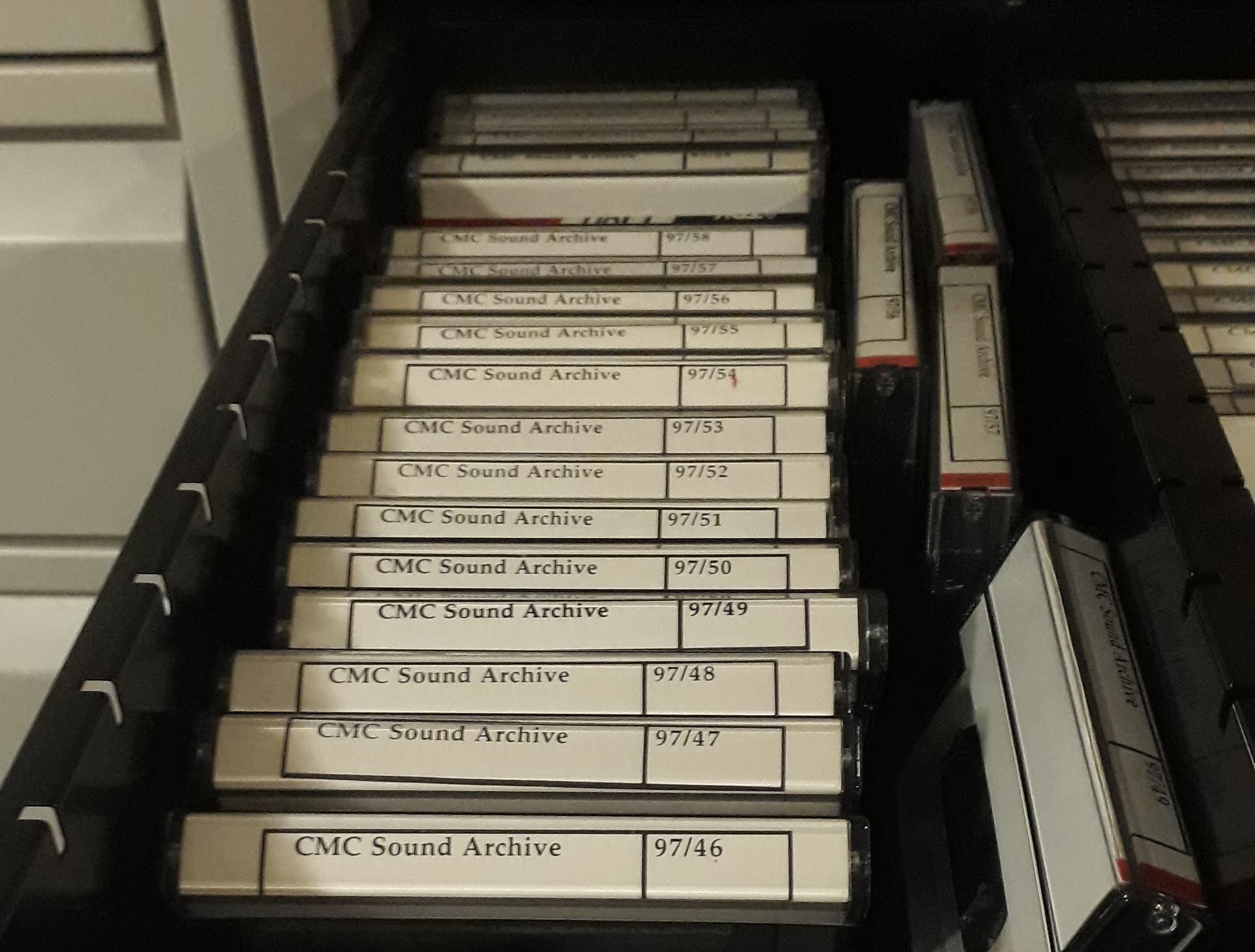 Approximately 250 cassette tapes from this collection have been identified for digitisation as part of this project, with recordings dating from 1980s to late 1990s/early 2000s soon to be available in digital format.
In addition to this collection, CMC is also migrating a sizable part of its non-commercial CD collection to digital format. This collection dates from the early 2,000s and contains a mixture of live recordings captured by CMC as well as materials deposited by composers and performers. The files will be stored on CMC's network, and will eventually be added to CMC's new collection management system, enabling easy access and retrieval within CMC.
This digitisation work is being undertaken for CMC by Fuaimlann, after a tendering process was advertised on CMC website and social media.
Score Digitisation
The project will also result in the digitisation of between 100–300 scores. Scores were selected based on vulnerability due to age, significant public interest based on access through CMC's library, as well as difficulty to digitise due to their size and binding.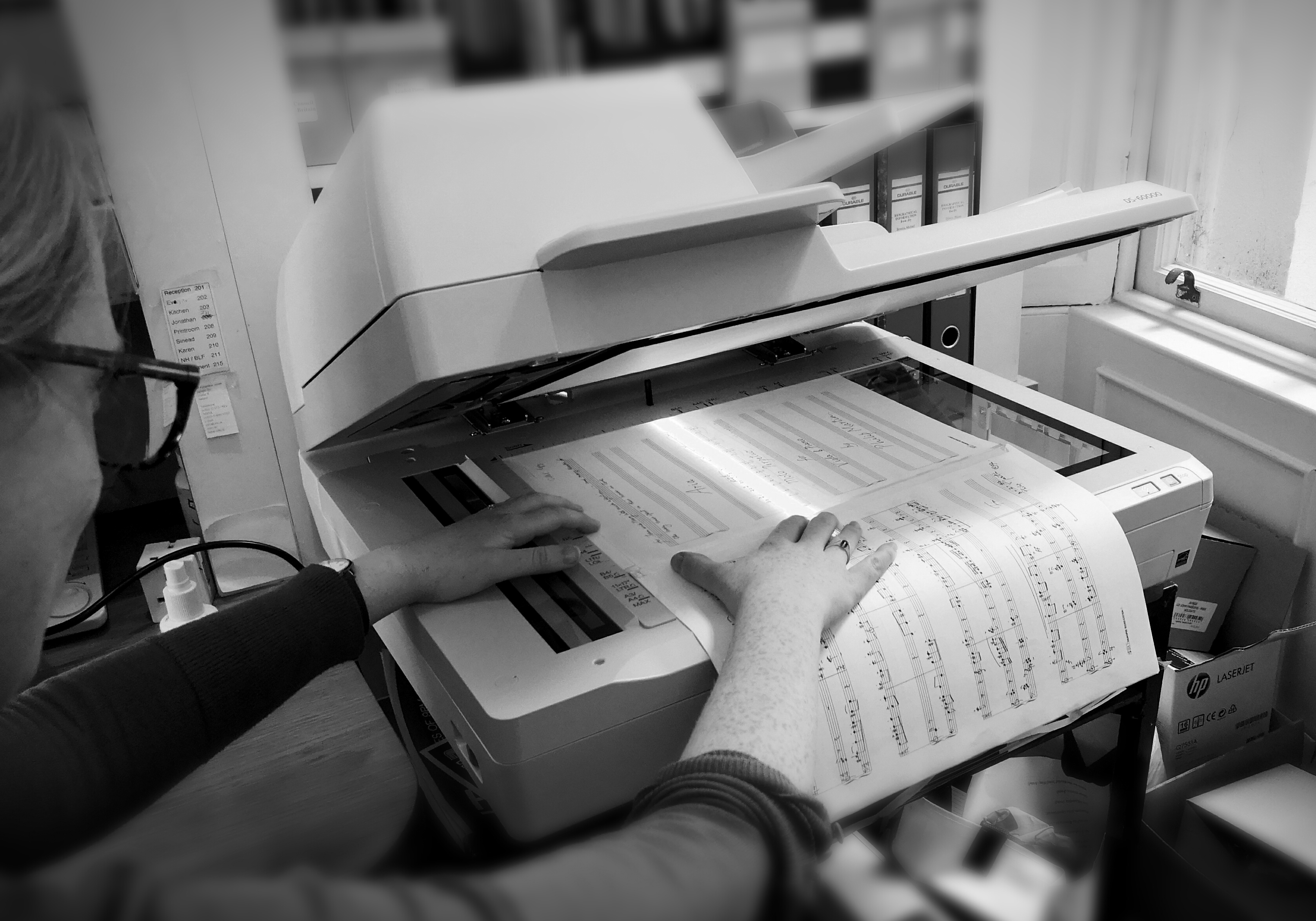 Following an advertised tendering process, Anja Bunzel and Michael Kurzmeier were contracted to supply digitisation services to CMC for the delivery of this work. The scores were digitised using a flatbed A3 scanner and follow archival best practice in creating preservation and access masters for each item scanned. Due to the vulnerable nature of these materials, they cannot be removed from CMC Library.
Ephemera
CMC has amassed a large collection of ephemera over the years, ranging from concert programmes and leaflets to posters, photographs and ticket stubs. As part of this 2018 Digitisation Project, a selection of notable ephemera has been chosen from the archive.
Many of these concert programmes include programme notes from premieres of a number of works by CMC composers. Digital access to this material will allow for a richer resource for researchers, musicologists, students and members of the public, providing additional context for works and composers being researched.