CMC and Chamber Choir Ireland announce the participants for Choral Sketches 2018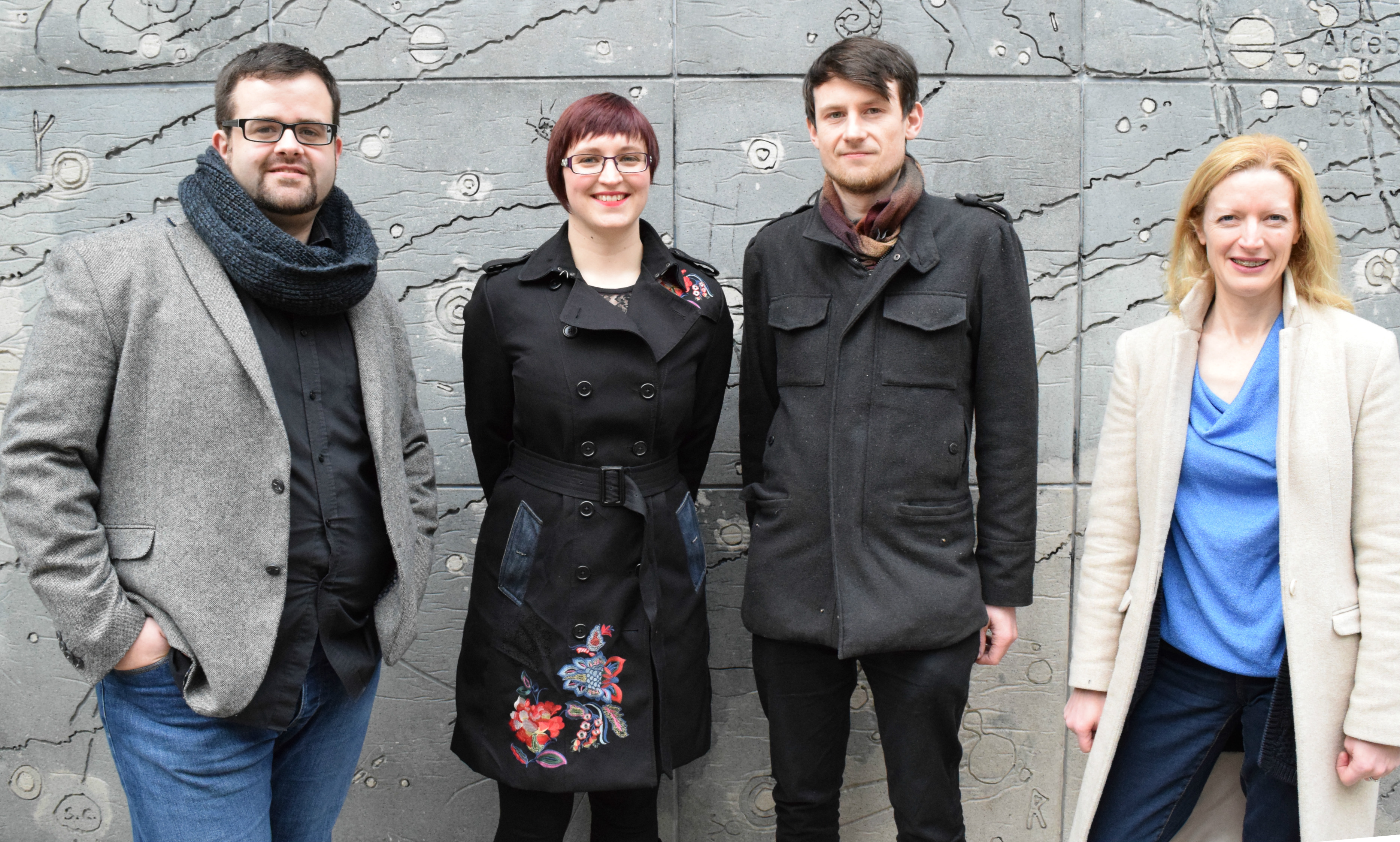 (David Coonan, Anna Murray, Barry O'Halpin, Norah Walsh)
The Contemporary Music Centre and Chamber Choir Ireland are delighted to announce that composers David Coonan, Barry O'Halpin and Norah Walsh have been selected to participate in the Choral Sketches project for 2017/2018.
With Choral Sketches, Chamber Choir Ireland and the Contemporary Music Centre have partnered to present a unique professional development opportunity for composers who wish to develop their skills in writing choral music with mentoring from renowned composer Tarik O'Regan. The purpose of the Choral Sketches initiative is to provide a creative and open environment for composers to deepen their experience in writing for voices in a choral context.
Through Chamber Choir Ireland's membership of TENSO, the network of professional chamber choirs in Europe, Serbian composer Jug Marković will also participate in the Choral Sketches programme, nominated and supported by TENSO.
Each of the selected composers will receive online mentoring from Tarik O'Regan from December 2017 - January 2018 leading to the development of a series of compositional sketches for a new choral work. These sketches will be the focus of a public workshop led by Tarik O'Regan with Chamber Choir Ireland and guest conductor Nils Schweckendiek on Saturday the 20 January 2018, in Dublin.
In a highly competitive process, Tarik O'Regan has also given special recommendation to composer Anna Murray for mentoring in the project.
Full details of the public workshop from Contemporary Music Centre and Chamber Choir Ireland during December 2017.
See also: a short video and report on the 2016/2017 Choral Sketches Project.