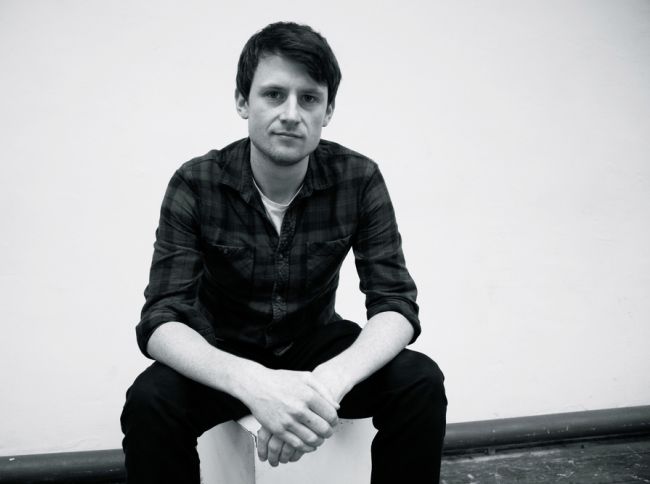 Barry O' Halpin (b.1987) is a Dublin-based composer and guitarist. Taking strong inspiration from fields such as bioacoustics, microscopy and film, his music pursues a crawling and immersive organic quality, balance microtonal sonorities and liminal timbres with a strongly intuitive approach to harmony and gesture, influenced by broad experience of experimental rock, electronica and jazz alongside the contemporary classical. He frequently explores new uses of the electric guitar alongside classical instrumentation, employing invented tunings and unorthodox techniques.
Sleep Flare for 8 musicians, written to score a silent film by Rouzbeh Rashidi, was commissioned by Kirkos and premiered at Dublin's Filmbase in September 2017 as part of their Wilderness Notes collaboration with Experime]ntal Film Society. In 2015, the trio Lipids was toured by Crash Ensemble in their Born in the 80s showcase of young Irish composers, and featured in their 2016 Composing the Island Music Marathon.  In 2015, Toric for string orchestra was commissioned and performed by Fishamble Sinfonia & guest director Darragh Morgan. His flute duo Twin Molluscs was a finalist in Rarescale's 2013 student composition competition, and was performed by BINARY at Tokyo Wonder Site festival 2016. 
As an electric guitarist, Barry regularly plays with Crash Ensemble, and has worked closely with Kirkos Ensemble and London composer/performer collective Bastard Assignments. He was Guitar Fellow for US ensemble Bang On A Can's Summer Music Festival 2017 at Massachusetts Museum of Contemporary Art, and the same group's Winter 2016 Villa Musica residency in Germany.
He composes and performs with experimental rock band
Alarmist
. Since 2011 they have released 2 EPs and the LP Popular Demain, with all three reaching Bandcamp's top 30 experimental and math rock charts. Tours have in included UK, Europe and Canada, with media coverage including BBC Radio, Jon Schaeffer's New Sounds WNYC, RTE, All About Jazz, Guardian, Sunday Times.
He is currently a PhD candidate at Queen's University Belfast with Simon Mawhinney. In 2013 he obtained an MMus (Distinction) in Composition at Trinity Laban Conservatoire, London under Gwyn Pritchard & Paul Newland. In 2010 he was awarded the Geoffrey Singleton prize for his composition portfolio upon graduation from Music in Trinity College Dublin, where he studied with composers Donnacha Dennehy and Sean Reed.