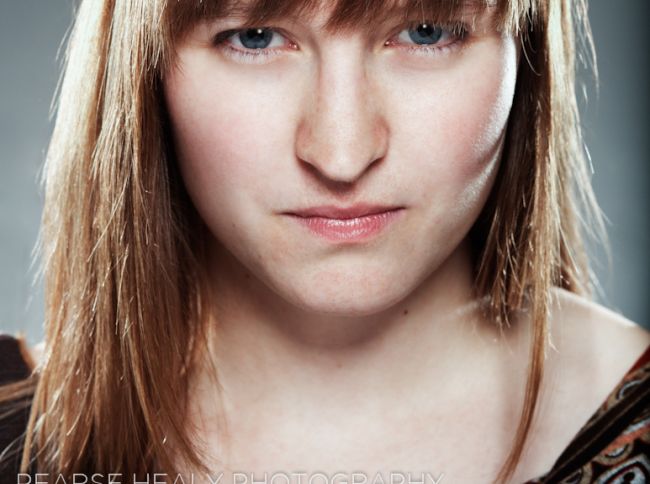 A mixed-media composer with a particular interest in text-based music and collaborative processes, Anna's work as a composer is informed by her interest in non-musical artforms and non-standard concert contexts. Through her composition work, Anna's focus is to seek out the points of connection, both technical and expressive, between music and other arts, including visual arts, film and literature.
Anna is a highly-trained pianist, having studied with Leonora Carney and Adrian Vernon Fish, and holds an ARIAM Diploma in Piano (Teaching). She regularly performs live with improvised electronics and visuals, including appearances at the New Music Dublin Festival 2014, and a concert with saxophonist Nick Roth presented by the Irish Embassy of Korea in Seoul in 2016. She also is a member of two performing gamelan ensembles, NCH Gamelan and Gamelan Nua, and she plays guitar, bass, piano and electronics with indie band The Manhattan Syndrome.
As well as a BMus from NUI Maynooth, Anna holds an MPhil n Music and Media Technologies, and has a great interest in the many facets of music technologies. She has produced a number of concerts for her own company Fractal Music Dublin, which specialises in multimedia and audiovisual programmes, and acts as sound engineer and technical assistant for concerts by Fractal, Quiet Music Ensemble, the Irish Composers Collective and Association of Irish Composers.
Recent works include: S:NP-VP-NP for harpsichord and electronics, commissioned and performed by Dublin Sound Lab for Music Currents Festival 2017; Water Iris, for voice and piano, commissioned by Michelle O'Rourke for performance at New Music Dublin 2017; At Miidera for piano and electronics, written for Máire Carroll and commissioned by Kirkos Ensemble for their Kirkoskammer concert series; LIT, a work for voice and electronics from vocalist Michelle O'Rourke based on the poetry of Robert Fitterman and commissioned with funds from the Arts Council of Ireland; a Fluxus-inspired text piece titled words, performed by members of Kirkos Ensemble at Fluxfest 2016. She took part in the collaborative opera project 24hr Opera with Opera Theatre Company in June 2017. She has twice been the recipient of the Arts Council Music Bursary for composition, the most recent of which allowed her to continue her ongoing study of Japanese Noh Theatre. She is currently writing a number of works based on the principles and sounds of Noh, as well as some articles based on her study of the form.
Anna's works have been performed and broadcast in many places across the world, and a number have been selected for inclusion in CD releases from Demerara Records and Heresy Records. She released her own debut EP of electronic music, titled Rndr in 2013, with two collaborative follow-ups to be released in 2017 and 2018.
Anna is a member of the Association of Irish Composers and the Irish Composers Collective, is represented by Contemporary Music Centre and is IMRO-registered.