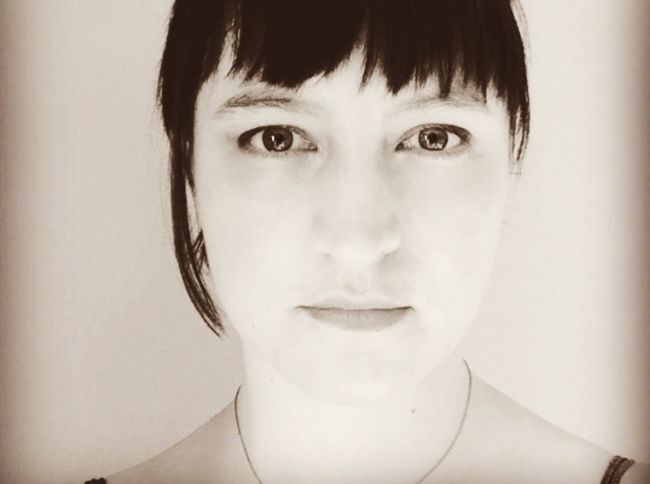 Anna Murray is a mixed-media composer and artist from Ireland and currently based in Tokyo. She has a particular interest in language and text-based composition, as well as graphic and open scores combined with live electronics. Her current work revolves around an examination of music and meaning, particularly focussed on a study of Japanese Noh theatre. In 2019 she was awarded the Japanese Government MEXT Scholarship to attend Tokyo University of the Arts as a research student, where she is studying Noh with Takeda Takahashi.
Anna regularly performs solo improvised ambient electronics, including regular appearances in Dublin as well as at the New Music Dublin Festival and a collaboration with saxophonist and composer Nick Roth in Seoul. In 2020 she released Rndr II, a follow-up to her first solo EP, 2013's Rndr. In 2021, a set of three improvised electronic works created from recordings of Tokyo during the Covid-19 state of emergency, City Shadows, was released by Cafe OTO's digital label Takuroku. In 2017 she set up a small concert series in Dublin of experimental and improvised music called Kontakt, performing with artists such as Sebastian Adams, Rachel Ní Chuinn and Miro Baca. She also performed with and wrote for experimental gamelan group Gamelan Nua.
She holds a BMus from NUI Maynooth and an MPhil Music and Media Technologies from Trinity College Dublin. She has twice been awarded Arts Council Ireland Bursary Awards. In 2016 she was awarded the Music Currents Festival Commission by Dublin Sound Lab, and the resulting work, S:NP–VP–NP was performed at the festival in 2017. Recent commissions include My little Force explodes, written for Michelle O'Rourke and Lina Andonovska, commissioned by Ergodos as part of Morning Rituals at the New Music Dublin Festival 2019.
Other recent works include: LIT, a work for voice and electronics for regular collaborator, vocalist Michelle O'Rourke based on the poetry of Robert Fitterman, commissioned with funds from the Arts Council of Ireland, performed at the International Alliance of Women in Music's Annual Concert 2017; and At Miidera for piano and electronics, written for Máire Carroll and commissioned by Kirkos Ensemble for their Kirkoskammer concert series with funds from Arts Council of Ireland.
Anna's work has also been performed by Crash Ensemble, Isabelle O'Connell, David Bremner, Kate Ellis, Tonnta and more. Her music has been released by Heresy Records ('Slew version 2', On the Nature of Electricity and Acoustics, 2013) and Demerara Records ('Aimai', This Is Tomorrow Calling, 2015), and Ian Peaston ('Switches', Violin Variations: New Works, 2016). She is a member of indie band The Manhattan Syndrome, whose debut album 'Goodbye Iowa' was released in 2020.
Anna is also a music writer and reviewer, and for a number of years was Assistant Editor of The Journal of Music, an online magazine of musical life. She is also a dedicated arts manager and administrator, and has previously worked with experimental music group Quiet Music Ensemble, and managed projects such as the NMDX delegate programme, and Thérèse Fahy's 'Handprint'. She is a former Secretary and concert producer of The Association of Irish Composers, and from 2012–2015 was co-director of multimedia production company Fractal Music Dublin.