Songs
CMC's online store has Digital Scores, Printed Scores, Books, & CD's all available to purchase online. The works contained within our Choral Music Catalogues are available to purchase online by licensed download. All orders, both physical and digital take between 5 and 10 business days to be processed. 
Owing to Covid19, we are not fulfilling physcial orders of Scores, a digital copy will be provided where available. Please use coupon code covid19 for scores which will be received in digital format. 
Copies of Seachanges and the RIAM curriculum pieces are available in physical format.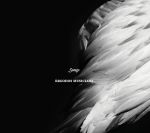 This release on the Ergodos label features song arrangements by composers Garrett Sholdice and Benedict Schlepper-Connolly, working closely with the Ergodos Musicians. The chosen songs span over 800 years of music, from John Dowland and Vivaldi to Steve Earle, Richard Thompson and The xx.