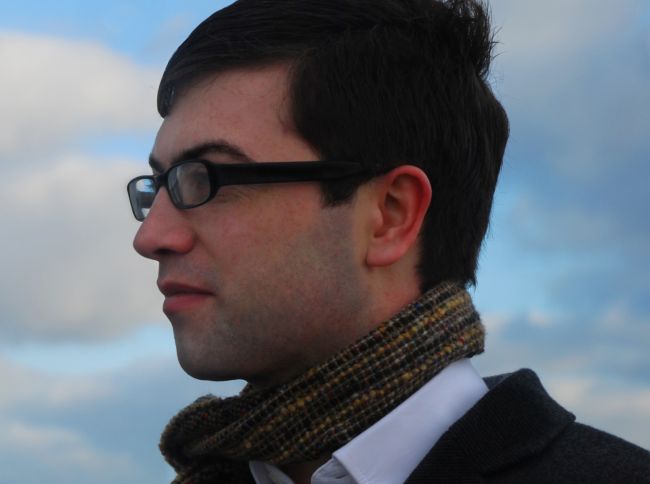 Slower and quieter with each repetition.
Benedict Schlepper-Connolly is a composer based in Dublin. He writes for a diverse range of musical forms, including chamber music, orchestral works, solo performance projects and music for dance and film.
Musicians and groups he has worked with in recent years include the RTÉ National Symphony Orchestra, the sean nós singer Iarla Ó Lionáird, the Crash Ensemble, the Nieuw Ensemble, Ensemble Klang, Modelo 62, Ensemble Avalon, Slagwerk den Haag, Resurgam, and the choreographer and dancer Liv O'Donoghue.
Born in Ireland to an Irish father and German mother, he spent the best part of a decade studying composition formally, with periods of study at Trinity College, Dublin, and the Royal Conservatory of the Hague, as well as private studies in Germany and the United States. His principal teachers and mentors have been the composers Donnacha Dennehy, Yannis Kyriakides and Peter Adriaansz.
He is also a Director of Ergodos, the Dublin-based record label and production company that he founded with fellow composer Garrett Sholdice in 2006. His music is released on the Ergodos label.
Contemporary Music Centre, Ireland