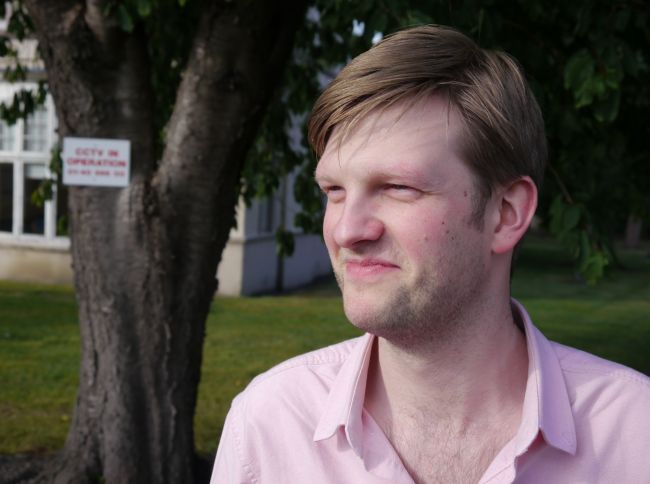 "What's wrong with leaving it nameless?" (Morton Feldman)
Garrett Sholdice is an Irish composer. He has studied with Donnacha Dennehy, Nicola LeFanu and William Brooks. In 2012 he completed a PhD in composition at the University of York under the supervision of William Brooks. Between 2012 and 2015, he received some private lessons from Kevin Volans. His music has been described as possessing an "exquisite delicacy" (The Irish Times). His music is featured on the Ergodos Musicians album, I Call to You, described by RTÉ Ten as 'perhaps the most important record of new Irish music released this year.'
His work has been performed by, amongst others, the RTÉ National Symphony Orchestra, violinist Ioana Petcu-Colan, Maya Homburger/Barry Guy duo, and pianist Aki Takahashi. His music has been performed in Europe, North America and Japan, in venues/spaces including the National Concert Hall in Dublin, Issue Project Room in New York and Tsukuba Nova Hall in Japan.
During spring 2011 he was composer-in-residence at the Centre Culturel Irlandais, Paris. In April 2011, and again in April 2012, he received Bursary Awards from the Arts Council / An Chomhairle Ealaíon. He is a co-director of Ergodos, a Dublin-based production company, record label and music distributor that he founded with Benedict Schlepper-Connolly in 2006. Sholdice and Schlepper-Connolly co-curate and co-produce all Ergodos projects.
Notable recent performances include the first performances of a piano concerto for pianist Michael McHale and the Irish Chamber Orchestra (conducted by Gábor Tákacs-Nagy); the first performances of a new madrigal for UK vocal ensemble EXAUDI; the premiere of Sholdice's third string quartet, "Das Blaue Licht", as part of David Lang's Festival of Music; and the premiere of "The Root and the Crown", a twenty-minute large-ensemble work commissioned by Crash Ensemble (with funds from The Arts Council / An Chomhairle Ealaíon).
Performance materials for his works are distributed by Ergodos (info@ergodos.ie).
Contemporary Music Centre, Ireland