Songs of Farewell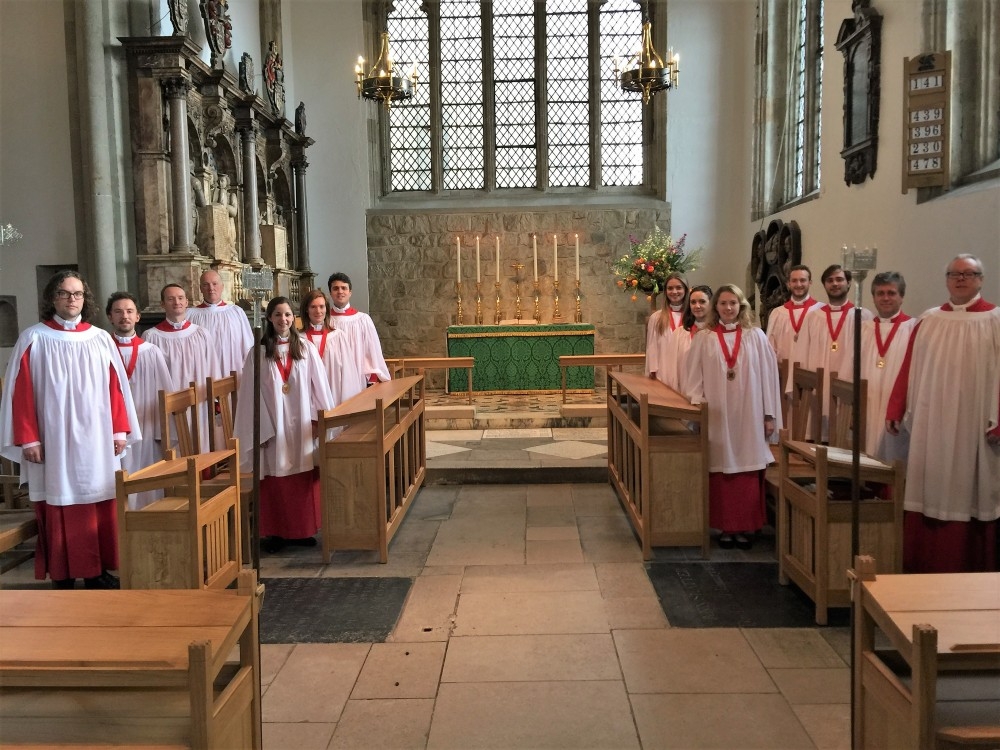 A concert featuring five new works by Irish composers based around the Songs of Farewell by Charles Hubert Hastings Parry (d. 1918), takes place at the Chapel Royal of St. Peter ad Vincula, HM Tower of London on Friday, 25 May.
The concert, devised by Master of Music at Chapels Royal, HM Tower of London, Colm Carey in association with the Contemporary Music Centre, features specially-commissioned choral works in response to Parry's music by five contemporary composers from Ireland: Rhona Clarke, David Coonan, Séamas de Barra, Eoghan Desmond and Anne-Marie O'Farrell.
In advance of the concert, CMC asked the composers to provide a short note about their pieces.
Séamas de Barra:
This work, 'Quid Fecisti?' is a setting of a poem entitled 'The Long War' by the English poet Laurie Lee (1914–1997). The import of Lee's poem has been amplified and contextualised by quotations, both in Latin and English, from the Bible (Genesis, 4:10) and from Missale Romanum. The title of the piece - Quid fecisti? (What hast thou done?) - is intended not only to emphasise the liturgical contextualisation, but also to focus the reading of the text on the traumatic realisation of what it means for one human being to take the life of another.
Anne-Marie O'Farrell:
'Love-wounded Lord' echoes the theme of redeeming faith in Parry's 'Songs of Farewell'. The work is a reflection on the inner transformation which can come about through grief, as seen in the light of the redemptive suffering of Christ, followed as it was by transformation in the resurrection. As we remember those who were killed in World War I, and who continue to be killed and injured in wars today, the sentiments in this work unite us in our experience of suffering, and in our hunger for glimpses of the resurrection here in this earthly life.
Eoghan Desmond:
In order to facilitate the increasing number of voices throughout the Songs of Farewell, this piece begins in five voices (SSATB), and ends with a notably independent baritone part.

The text is taken from Sir Thomas Browne's Religio Medici (Religion of a Doctor) written around 1643. The text compares sleeping with dying, so I worked to create a drowsy, static texture.
Rhona Clarke:
The title is taken from the last line of a poem by Catullus from ca BC 55, Ave Atque Vale (Hail and Farewell).

This poem is an expression of grief at the funeral of his brother who had been killed in battle, and is set as a kind of chant, but broken up and sometimes using speech tones, as if sobbing.

There is an explosion of grief near the end, which then dissolves into nothing.
David Coonan:
Oscar Wilde, a contemporary of Parry's, wrote the poem Requiescat (a prayer for the peaceful repose of the soul of a deceased person) in memory of his younger sister Isola, who had died from meningitis when Wilde was 12 years old. Her death had a profound effect on him, and, upon his own death, one of his few remaining material possessions was an envelope containing locks of her hair. Although it doesn't have a consistent meter, the poem has a very simple ABAB rhyme, and is set here as a hymn/lullaby hybrid.

The fifth of Parry's Songs of Farewell ends with the choir divided into seven parts and the final song opens in eight parts. Accordingly, Requiescat opens in seven parts, and ends in eight parts. The final chord, imbued with an unresolved emotion (on the words 'Heap earth upon it'), is tailored to resolve, musically, into the opening of Parry's 'Lord, let me know mine end'.
The concert, which begins at 7.00pm, will be preceded by a pre-concert talk between CMC's Linda O'Shea Farren and the composers. Further information and booking is available here. See also - CMC's event listing.
The concert is supported by Culture Ireland as part of their GB18 programme.