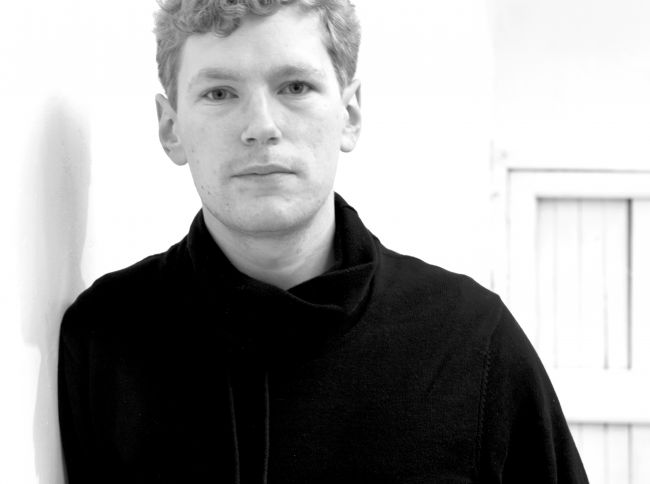 "Composers combine notes, that's all" – Igor Stravinsky

"What a lovely pursuit, making songs! Yet much of the time they fail!" - Piuqak, Netsilik Eskimo
Eoghan Desmond is a bass-baritone, composer and conductor from Cork, currently resident in Dublin, Ireland. In addition to the above, he has, over the course of his life so far, taken up and given up the violin, horn and organ, in that order.
When not singing daily evensong in St Patrick's Cathedral, where he is a lay-vicar choral, Eoghan can usually be found sitting in front of a block of A3 manuscript paper, composing. His music has been performed all over Ireland, by Chamber Choir Ireland, ConTempo String Quartet, Ensemble Avalon, New Dublin Voices, Claire Duff, Malachy Robinson, the Gentlemen of St Patrick's Cathedral and is in demand in various countries across the globe, including the US, the UK and most recently Scandinavia. He has placed highly in numerous competitions, and in 2015 was awarded the Seán Ó Riada prize for Choral Composition for his piece, Mother Goose's Melodies. He is also the recipient of the 2015 Jerome Hynes Young Composer's Award, for which he composed a setting of Rimbaud's Phrases, which was premiered by Gemma Ní Bhriain in her Bernadette Greevy Bursary recital. On the back of these wins, he has been commissioned by the RSCM, the National Concert Hall and, via bassist David Heyes, a group of bassists from around the world, resulting in 11 performances both in Dublin and around the world.
As a choral singer, Eoghan has toured France, Russia, Switzerland, Japan and the UK, in addition to having sung all over Ireland, with such renowned choirs as St Patrick's Cathedral Choir, Chamber Choir Ireland, Resurgam, Anúna (with whom he also appears on the award-winning soundtrack of Diablo III), New Dublin Voices and others. He has also appeared in the opera choruses of Dorset Opera (Aïda, Il Trovatore, Der Fliegende Holländer, Fidelio, La Traviata), Wide Open Opera (Tristan und Isolde, Il Barbiere di Siviglia) and Northern Ireland Opera (Turandot). Eoghan will be participating in Tenso Europe Chamber Choir 2016, organized by Tenso, the European network for professional chamber choirs.
In addition to this, he is an accomplished soloist and recitalist, having sung baritone or bass solos in such classic works as the Requiems of Verdi, Mozart, Faure and Duruflé, both the St Matthew and St John passions, Haydn's Creation, Handel's Messiah, Vaughan-Williams' Hodie and Mendelssohn's Elijah, in addition to less common works such as Vaughan-Williams Willow-Wood (Irish première). His song repertoire is extensive and covers everything from 16th century lute songs to song cycles composed especially for him, though he specialises in 20th century English song.
Eoghan is the founder and director of Dulciana upper voices choir, who are committed to bringing performances of music by female composers to the Irish public.