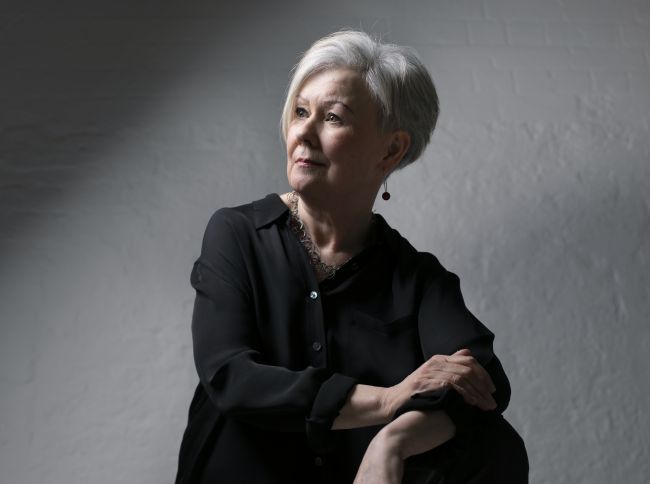 "…introspective at times, never esoteric, and always communicative in a highly personal way."
Carla Maria Verdino-Süllwold (Fanfare) 
Rhona Clarke was born in Dublin. She studied music at University College, Dublin and completed a Ph.D. at Queen's University, Belfast. Her output includes choral, chamber, orchestral and electronic works. She has received commissions from the RTÉ National Symphony Orchestra, the Cork International Choral Festival, Concorde, Music Network and the National Concert Hall, among others. Her work has been performed and broadcast throughout Ireland and worldwide. In 2019 she retired from her position as associate professor at the School of Theology, Philosophy, and Music, Dublin City University.
Since 2009 she has been collaborating with visual artist Marie Hanlon, including short experimental films with music, live music with visual projections and joint exhibitions. The latter led to a joint exhibition with Hanlon at Draíocht, Dublin in 2014 containing six sound installations. Choral works have been commissioned and performed by Chamber Choir Ireland, the BBC Singers, State Choir LATVIJA, the Sydney Philharmonia Choir and by many amateur choirs in Ireland and in the USA. Her chamber music forming the greatest part of her output, includes four works for piano trio, which have been performed by Concorde, the Fidelio Trio and the Vienna Mozart Trio. A portrait CD, A Different Game, was released in March 2017 under the Métier label; this includes her latest piano trio and previous works for trio, duo and solo, performed by the Fidelio Trio. Sempiternam, a CD of Clarke's choral music performed by State Choir LATVIJA, conducted by their artistic director Maris Sirmais, was released in February 2022, also by Métier, to much critical acclaim.
Rhona Clarke is a member of Aosdána, Ireland's affiliation of creative artists.
Contemporary Music Centre, Ireland