Christmas message from CMC
It's been a busy 2017 for the Contemporary Music Centre, with so many musical highlights at home and abroad: performances, launches, seminars, library exhibitions and outreach, interviews, professional development programmes and more, reflecting the vibrant and diverse landscape of contemporary music in Ireland.
Through creative partnerships with many individuals and organisations, at national and international level, we continue to document, develop and promote contemporary music from the island of Ireland. With the aim of increasing performances of choral works by composers from Ireland, this year we made available through online downloads all of the works listed in the CMC choral catalogues.
In addition to CMC's ongoing advocacy of the commissioning of new works by CMC composers, we were delighted to continue our successful partnership with RTÉ National Symphony Orchestra to deliver the Composer Lab project, and to develop a new professional development project Choral Sketches in a valued partnership with Chamber Choir Ireland. These are both projects that will continue into 2018.
Throughout the year, many of the team had the pleasure of journeying across the island to host our Composer's Voice programme in collaboration with Music Network, Galway Music Residency, RTÉ ConTempo Quartet and Moving on Music. We also presented many audience development events such as Our Tunes, Musical Tales, Wood Quay Summer Sessions and Culture Night again this year.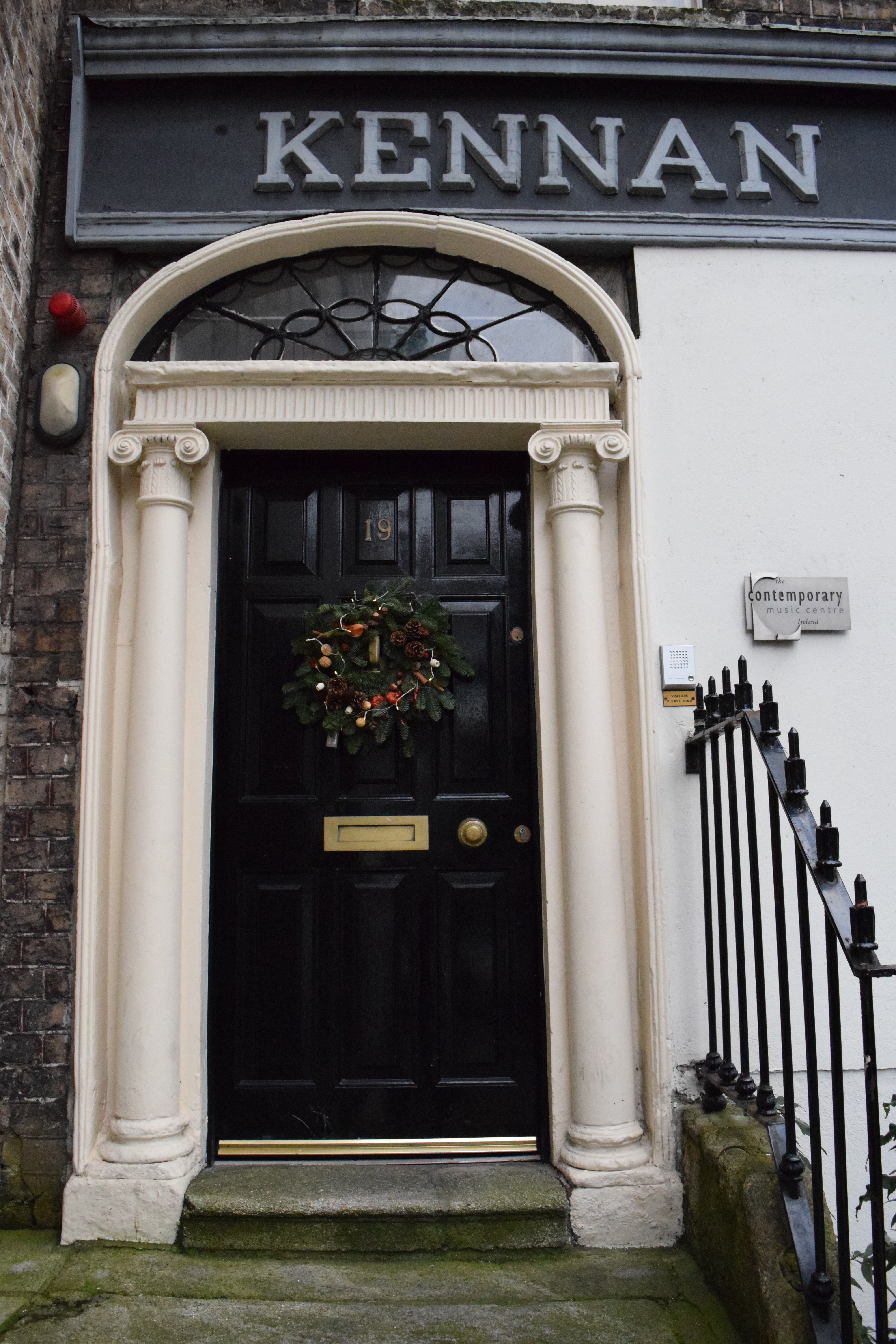 In 2017, CMC hosted our inaugural CMC Library Week, shining a spotlight on the rich repository of scores, recordings and materials held in the CMC collection, with dedicated online articles. Building on CMC's comprehensive online coverage of Ireland's active new music scene and our engaging online audio-visual content, we launched CMC's new podcast series, Curious about Contemporary Music?, which we will grow throughout 2018.
CMC represented contemporary music from Ireland at the American Choral Directors' Association's annual conference in Minneapolis, in the USA. CMC was also part of the core team in the planning and presentation of the Irish Stand at Classical:NEXT 2017, with support from Culture Ireland. CMC was also delighted to partner with the Association of Irish Composers as part of the delegation from Ireland attending the ISCM World New Music Days in Vancouver, Canada in November.
In 2018, CMC looks forward to the release of the next in the series of our promotional CDs, new music:new Ireland three, with international launch events in London and New York. We are also delighted to be commencing the development of a new collection management system for our collections, to promote greater engagement with contemporary music from Ireland. 
CMC is grateful to the Arts Council and the Arts Council of Northern Ireland for their continued support.
Thank you and congratulations to all of you for making 2017 such a successful year for new music from Ireland, and continued success to all the composers we represent and the performers with whom we are honoured to work.
Best wishes for a peaceful holiday season and a musically prosperous 2018 from all of us here at 19 Fishamble Street