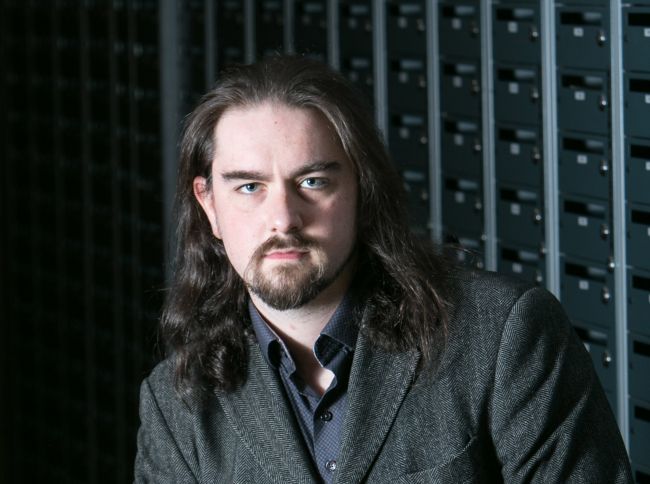 Matthew Whiteside, the List Hot 100 2019, is a composer, collaborator, sound designer and concert producer based in Glasgow, named 'One to Watch' in the Herald's Culture Awards 2017 and winner of the Light Moves Innovative Use of Sound Award for his work Entangled with Marisa Zanotti. His music has been described as "Effective and Unsettling" by BBC Music Magazine and "post-minimalist bold sparseness" by the Herald.
Recent work has included a short opera Little Black Lies commissioned by Scottish Opera Connect, with libretto by Helene Grøn; Night Thoughtsi, commissioned by Crash Ensemble for première at New Music Dublin 2020; Rama, commissioned by The Night With… for Ensemble Offspring; Entangled, commissioned by the Institute of Physics for the 2018 NI Science Festival; and working with filmmaker/chorographer Marisa Zanotti creating collaborative work with Magnetic North.
He has received international performances by ensembles and performers such as the RTÉ NSO, Red Note Ensemble, the Aurea Quartet, Pauline Kim Harris and Diagenesis Duo at venues such as New York University, Dublin's National Concert Hall, Glasgow City Halls, Salem Artworks in New York and the Belfast International Festival at Queen's. He has been commissioned by Cottiers Chamber Project and Lorimer Productions for Cappella Nova and co-commissioned by sound festival and R-Space gallery to collaborate with Dominika Mayovich to create an interactive sound/art installation which resulted in Exhibiton Music.
Whiteside's Solo for Viola D'amore and Live Electronics, recorded by Emma Lloyd was described as having the overall effect of 'one of meditation – a Japanese stone garden whose raked ripples have been brought into sound' by Musicweb International and features on his debut album Dichroic Light released in 2015, supported by Creative Scotland. The album was the subject of two episodes of exploration on CyBC Cyprus, as well as broadcasts on BBC 3, BBC 6 Music, Lyric FM Ireland, Radio Horizon South Africa, and WFMT USA among others.
He composed the music for The End of the Game, Michael Palin's Quest for Artemisia broadcast on BBC 4 during Christmas 2015 and has scored two feature films: Anna Unbound and The Loudest Sound.
Matthew is a member of the Contemporary Music Centre in Dublin, where his music is housed, and is the CEO/Artist Director of The Night With… presenting concerts of interesting music in informal venues.