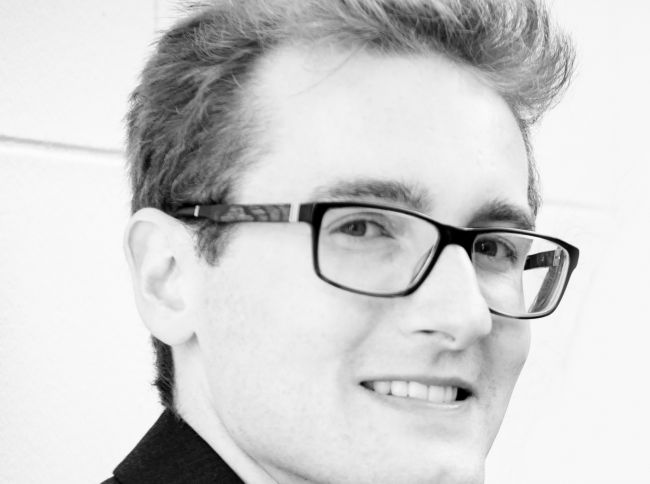 Anselm McDonnell is a composer of Irish & Welsh heritage, currently based in Belfast. He has composed over fifty works for orchestra, chamber groups, choirs, soloists and electronics. His music has been performed in Finland, Canada, the Czech Republic, Japan, Russia, France, North America and various locations around the UK and Ireland.
Anselm has worked with ensembles such as the BBC Singers, BBC National Orchestra of Wales, Ulster Orchestra, Avanti! Chamber Orchestra, St. Salvator's Chapel Choir, Hard Rain Soloist Ensemble, C4 Choir, The Assembly Project, Ficino Ensemble, Cappella Caeciliana, Cantiunculae Chamber Choir, Rosetta Contemporary Music Ensemble (Japan) and Gallery of Actual Music Ensemble (Russia). He has also worked collaboratively with individual performers: pianist Isabelle O'Connell, guitarist Chris Roberts, Andrew Budden from Psappha and Laura Sinnerton from the BBC NOW. Competitively, Anselm was privileged to be a finalist in the Peter Rosser Composition Award run by the HRSE (twice, in 2015 and 2018) and to receive 1st prize in the Feis Ceoil Choral Composition Competition 2017 and the Chamber Ensemble Competition 2018. In July 2018 a collection of his choral works was awarded first prize in the 3rd International Kastalsky Choral Writing Competition. In December 2018 his string quartet Enturfment was a finalist in the 14th Sun River Prize Composition Competition held in Chengdu, China. His first recorded choral piece, 'Hinneni' was commercially released by the St. Salvator's Chapel Choir on a CD celebrating the music of Sir James MacMillan, 'Annunciations'. 'Hinneni' was performed by the choir on tour in venues in Paris, London and Edinburgh. The CD is available from Presto Classical.
Anselm is one of the founding members of PANIC Music Ensemble, a new composer/performers collective based in Northern Ireland, aimed at performing new works by emerging composers in the Belfast area.