CMC Christmas Party 2021: Dublin launch of Anselm McDonnell's debut album Light of Shore, performance by Martin Johnson and live draw of CMC Colleagues pairings for 2022
The CMC 2021 Christmas party celebrated Anselm McDonnell's debut album, Light of Shore, with a Dublin launch at CMC's premises at 19 Fishamble Street.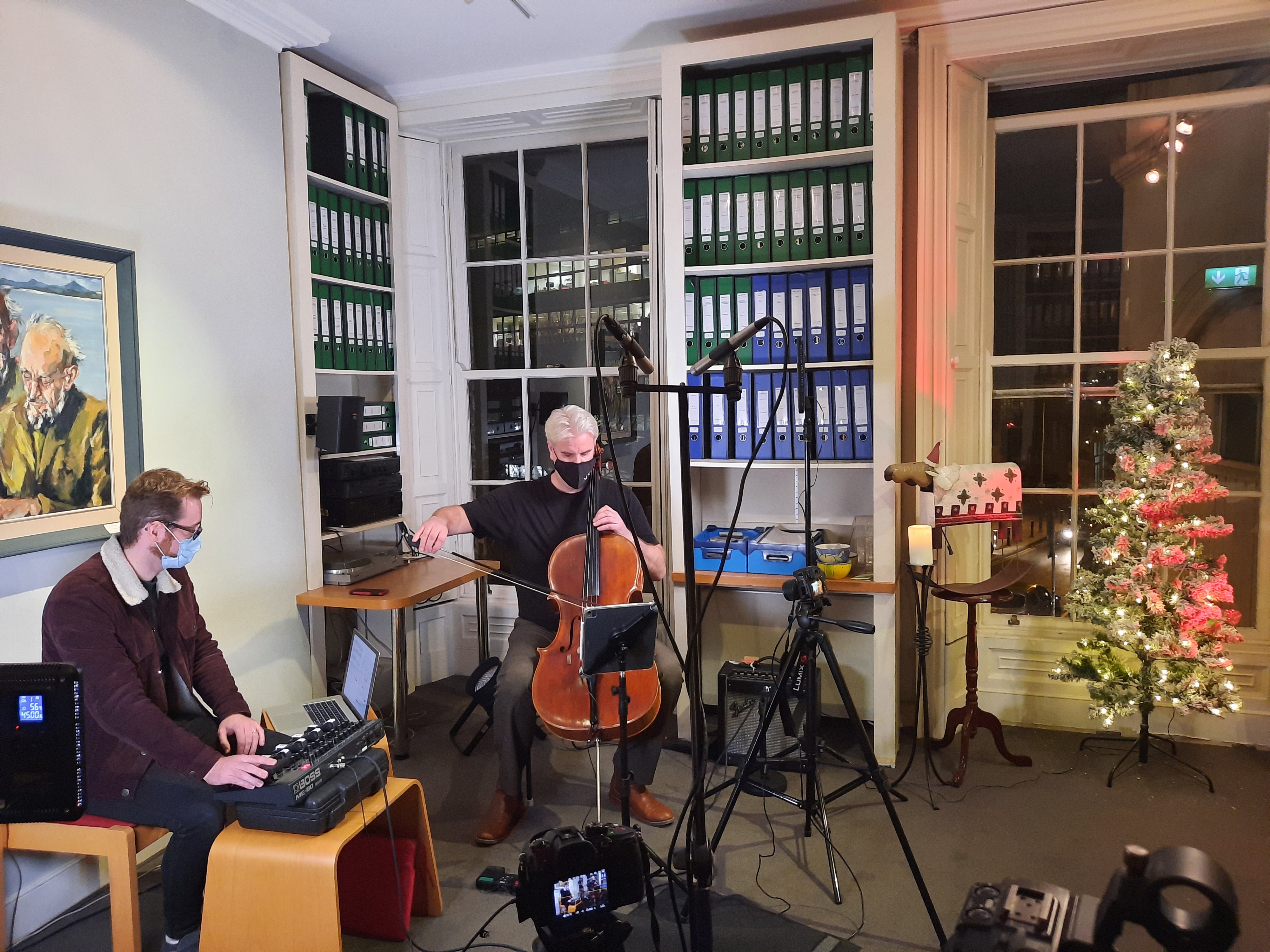 The event, broadcast live on YouTube and to an invited Zoom audience, featured a performance of Anselm's Three Words for Light, a new suite for cello and electronics, written for Martin Johnson, principal cellist with the RTÉ National Symphony Orchestra. This piece was developed through the CMC Colleagues programme 2021, in which Anselm and Martin were artistic partners, and the performance was preceded by an interview with them by CMC's Projects, Programmes and Events Manager, Linda O'Shea Farren.
Joining CMC via Zoom to officially launch Light of Shore,  John McLachlan said:
[Anselm's] work is highly original and relatable […] He's not afraid to run a very wide gamut of musical textures and harmonic worlds, from sometimes folk-like pentatonic sounds, to richly extended tonality, to every kind of contemporary intersection of advanced picture organisation with improvisation and noise and chance elements.
Festivities continued with a live draw, facilitated by CMC Director, Evonne Ferguson and Projects, Programmes and Events Manager, Linda O'Shea Farren, pairing composers and performers who had chosen to be randomly assigned their CMC Colleague for 2022. A list of newly paired composers and artists (including those who had personally chosen their artistic partners), as well as those CMC Colleagues who will continue working with their 2021 collaborators will be shared on the CMC website in early 2022.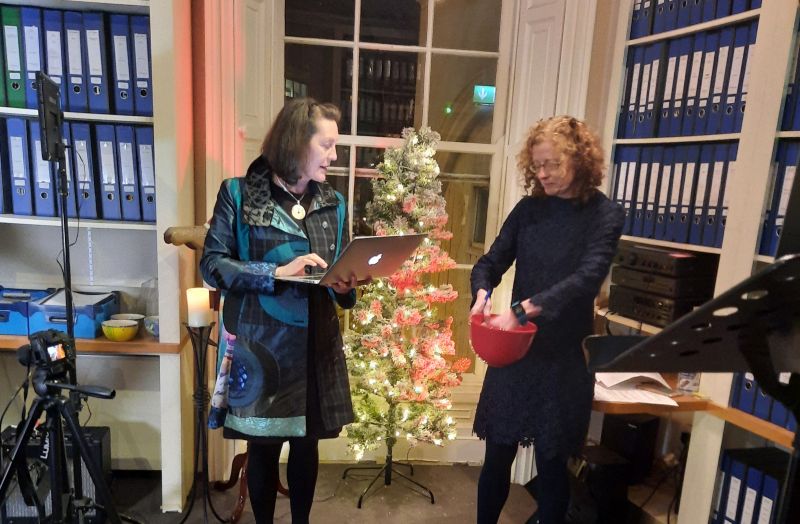 The evening wrapped up with thanks from Evonne Ferguson, who expressed warm wishes to all, for a very peaceful and a happy Christmas.
CMC is looking to the future as we embark on a year of strategic planning in 2022, with a review and renewal of CMC Activities. There may indeed be challenging months ahead in early 2022 but the CMC team and board are hopeful that 2022 will be the musically prosperous year that we all wish for.
For more information on the CMC Contemporary Artists Network, or CMC Colleagues, please click here.