Songs
CMC's online store has Digital Scores, Printed Scores, Books, & CD's all available to purchase online. The works contained within our Choral Music Catalogues are available to purchase online by licensed download.
Owing to Covid19, we are not fulfilling physcial orders of Scores, a digital copy will be provided where available. Please use coupon code covid19 for scores which will be received in digital format. 
Copies of Seachanges and the RIAM curriculum pieces are available in physical format.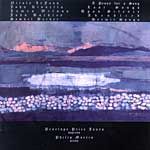 Soprano and piano duo Penelope Price Jones and Philip Martin perform works they have commissioned from John Kinsella (Last Songs), James Wilson (Upon Silence), Nicola LeFanu (A Penny for a Song) and John Buckley (Abendlied). Also featured are Samuel Barber's Hermit Songs.