Songs
CMC's online store has Digital Scores, Printed Scores, Books, & CD's all available to purchase online. The works contained within our Choral Music Catalogues are available to purchase online by licensed download. All orders, both physical and digital take between 5 and 10 business days to be processed. 
Should you require parts (including tape parts) for any of these scores, they are available upon request by contacting our Production Coordinator, Keith Fennell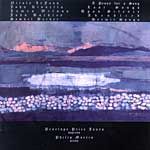 Soprano and piano duo Penelope Price Jones and Philip Martin perform works they have commissioned from John Kinsella (Last Songs), James Wilson (Upon Silence), Nicola LeFanu (A Penny for a Song) and John Buckley (Abendlied). Also featured are Samuel Barber's Hermit Songs.