Fairlight Memories
CMC's online store has Digital Scores, Printed Scores, Books, & CD's all available to purchase online. The works contained within our Choral Music Catalogues are available to purchase online by licensed download. All orders, both physical and digital take between 5 and 10 business days to be processed. 
Please note that not all scores listed for sale have parts.  Should you require parts (including tape parts) for any of these scores, they are available upon request by contacting our Production Coordinator, Keith Fennell. 
To visit the library by appointment, please see here for details on how to book.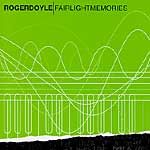 The music on these CDs was composed on a Fairlight Computer Music Instrument between 1983 and 1988. The Fairlight was among the first synthesisers controlled by a computer and Roger Doyle 'made great use out of it' and has 'very fond memories of the Fairlight'. Works include Contents of the Pay-Jar and a suite derived from the music composed for The Love of Don Perlimplin and Belissa in the Garden.