Cool Steel Army
CMC's online store has Digital Scores, Printed Scores, Books, & CD's all available to purchase online. The works contained within our Choral Music Catalogues are available to purchase online by licensed download. All orders, both physical and digital take between 5 and 10 business days to be processed. 
Please note that not all scores listed for sale have parts.  Should you require parts (including tape parts) for any of these scores, they are available upon request by contacting our Production Coordinator, Keith Fennell. 
To visit the library by appointment, please see here for details on how to book.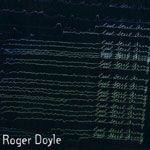 'Cool Steel Army' is the title track of Roger Doyle's latest CD release. The disc features recordings of three new works by Doyle and includes 'Adolf Gebler, Clarinettist', the first in a series of planned 'cinema for the ear' projects. Scored for live orchestra, piano and female singer, with pre-recorded dialogue and sound effects, the work gives the listener the impression they are present at the screening of a film.
Artists
Roger Doyle (pf and electronics), Ian McDonnell (laptop percussion).
Artists
Fionnuala Gill (Mez-solo) Roger Doyle (electronics).