CMC Summer Residency Blog by Alice Jago
CMC's first Summer Residency recipient for July 2016, Alice Jago, recounts her experience so far and what she has gained from the programme. Alice is a professional musician, recording artist and composer. She is completing her MPhil research project, under the supervision of Dr Linda Buckley and Jimmy Eadie at Trinity College Dublin, incorporating elements of sound design and live electronics with narrative songwriting.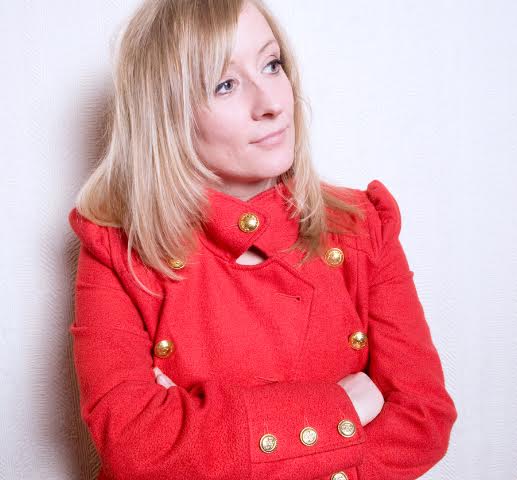 ''I was thrilled when I was accepted onto the CMC artist residency programme. The timing was perfect for me as it has coincided with my thesis research at Trinity College. After a few hectic intense months of learning, it is really beneficial to have a space where I can research, explore and be creative.
The support of the staff at the CMC has been outstanding. There are over 9,000 works by over 220 Irish composers archived and stored in the CMC buildings on Fishamble Street, with some really interesting unpublished works available for perusal too. There is also an in house audio -visual archive ranging with interviews, talks and radio recordings and much more. Library Coordinator Caitríona has been invaluable in my search for new sounds and scores.
For my thesis project I am working on a combination of sound design and electronics, incorporating songwriting. I have been writing and performing music for a few years now, and the thesis is bringing me in a new direction, which I am fully embracing. At the CMC I have been able to listen to a huge variety of works and also see the detail of the scores. I have also been listening to contemporary Irish composers such as Amanda Feery, Donnacha Dennehy and Roger Doyle. All of these composer's works are so very different, but I get something out of each new sound I hear a vocal nuance that I like or an electronic piece & and in looking at how it was created, draw on new ideas for my own compositions. I also have access to a large number of books which have also been a great source of interest to me. There are journals, books and educational material relating to contemporary music all in the one room which definitely help me keeps focused! Some very interesting books have caught my attention, such as those on Arnold Schoenberg , Xenakis and John Cage. Books on Seán O Riada have also found their way into my reading selection. It has also been very interesting to see some of the old archived scores from the O Riada RTE archives.
Having the apartment in Temple Bar supplied by Dublin City Council whilst attending CMC everyday has also been a blessing for me. I can play my guitar and do some recordings after my day at the library, and overall the residency has given me the support and space I needed to work on my research and to create music.
Next week I plan to write up and detail some of my electronic sound findings. I will also continue to analyze some scores. I am looking forward to returning to CMC after I finish my residency now that I know what a vital resource it is for contemporary music research and creativity.''
Hear some of Alice Jago's music on her Soundcloud page.