Colin Mawby (1936-2019)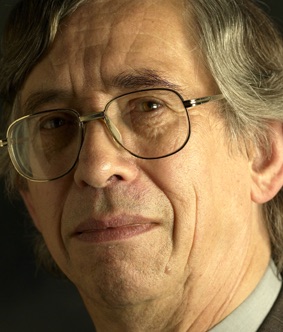 Composer and conductor Colin Mawby has died at 83.
As a conductor he worked with many well known groups, including the London Mozart Players and the Belgian Radio Choir and the BBC Singers. He was Master of Music at Westminster Cathedral, London, Choral Director at Radio Telefís Éireann (RTÉ) and artistic director of Chamber Choir Ireland (formerly the National Chamber Choir). Since his retirement from Chamber Choir Ireland in 2001 he was appointed as Artistic Director Emeritus to the choir.
He composed extensively for voice, writing over fifty masses, five song cycles, and a large number of settings for choir.
He was awarded the Knighthood of St. Gregory by Pope Benedict XVI for his services to church music in 2004.
Speaking about Colin Mawby's passing, Evonne Ferguson, CMC Director said:
Widely known for his choral works, Colin Mawby's music touched so many lives on this island and internationally, across generations of performers as well as audiences and congregations.

His beautifully crafted music for the human voice never ceased to inspire through the many decades of his career as a successful composer and conductor. Colin will be sadly missed by the Irish music community.
He spoke to CMC in 2006 about his life and work.
CMC invited Blanaid Murphy, Musical Director of Palestrina Choir and St. Mary's Pro-Cathedral Girls' Choir, to write the following tribute.
Colin Mawby was an idealistic musician and someone for whom composing and expressing himself through music came easily. He had an accute understanding of writing for voices and of the special beauty of choral sonority. He was a master of creating the magical effect of harmonic shifts which seemlessly transport you to another place. He also effectively used repeated rhythmic motives to generate motion and energy.

I encountered Colin Mawby first when I used to occasionally play for National Chamber Choir rehearsals. We often rehearsed his own works. I knew immediately that he was a very fine composer and that his music was both commanding and sensitive. We quickly became close friends and I very much enjoyed when he regularly dropped into the Pro-Cathedral for chats about sacred music, working within the church, composition and about life in general. Colin always had an interesting and creative way of looking at what might seem to be a very normal or ordinary situation. Above all though it was his generosity of spirit and his humanity which shone out. He always struck me as someone who was both ethereal and who also had both feet on the ground.

At the Pro-Cathedral Colin was greatly cherished and valued. He was composer-in-association for 3 years and wrote three years of psalm and alleluia settings for us which we use each week. Colin has written many, many works for both the Palestrina Choir and the Girls' Choir. Some highlights have included 'Come Christians All', a work for the inaugural for the St Mary's Pro-Cathedral Girls' Choir's first Mass in 2009, the wonderful 'Missa Caro Mea' and a beautiful setting of the Nunc Dimittis.

The three works of his which I particularly revere are his wonderful 'Heavenly Christmas Tree' cantata written for RTÉ Cór na nÓg and the then National Chamber Choir, his much loved 'Ave Verum Corpus' and his 'I Will Lift Up Mine Eyes' for upper voices which is simply hauntingly beautiful and arresting.

Colin will be greatly missed by the whole choral community both here and across the world. He will live on through his music and in the memory of all who knew him.
CMC's podcast amplify also features a tribute to the composer from former RTÉ Producer and RTÉ lyric fm station head Seamus Crimmins.
Ar dheis Dé go raibh a anam uasal agus dílis.