Choral Sketches 2020
Contemporary Music Centre Ireland and Chamber Choir Ireland are pleased to announce that, following an anonymous selection process, composers David Bremner, Kerry Hagan and Peter Moran, have been selected to participate in the Choral Sketches project for 2020.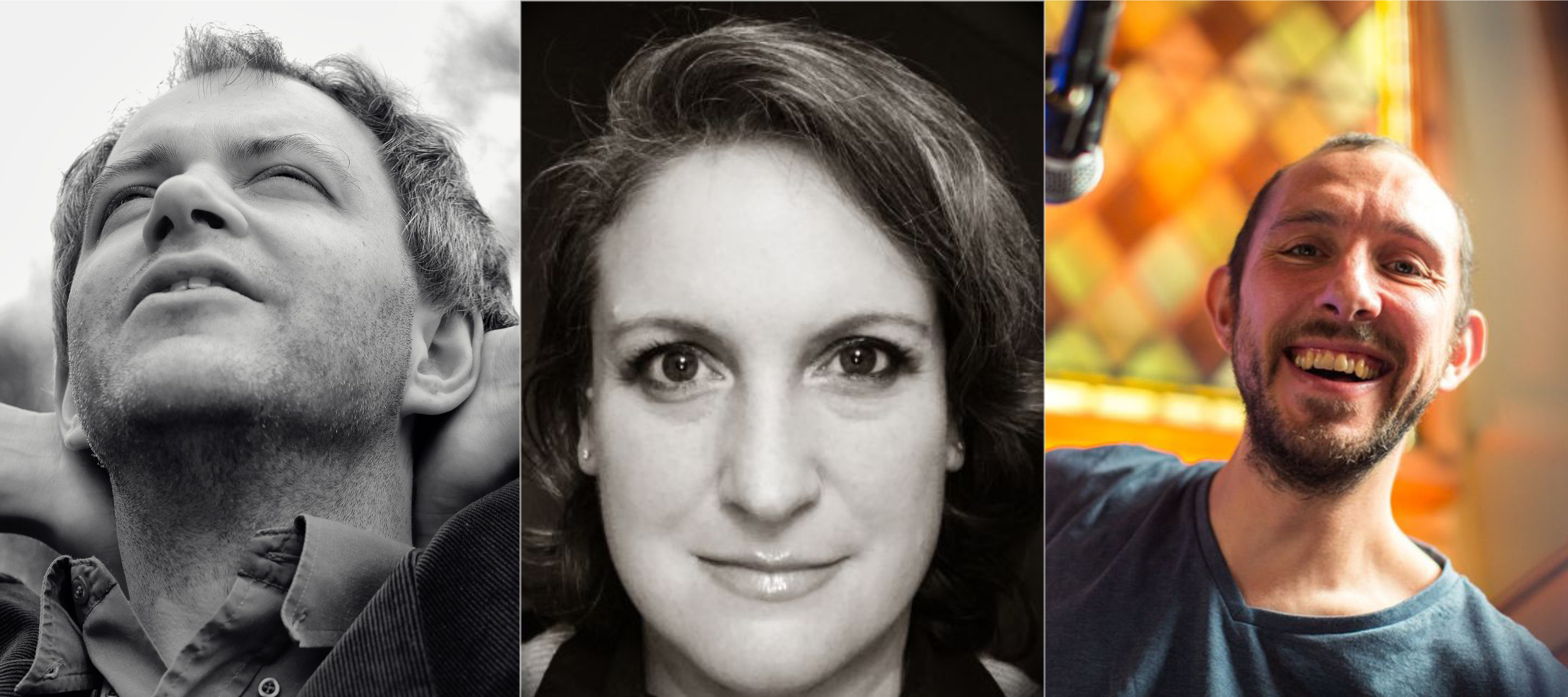 Open to composers registered with CMC Ireland, Choral Sketches is a unique professional development opportunity for composers who wish to develop their skills in writing choral music, with mentoring from renowned composer Kevin Volans. The purpose of the initiative is to provide a creative and open environment for composers to deepen their experience in writing for voices in a choral context. Speaking about their participation in Choral Sketches, the composers selected were motivated and focused:
I'm really looking forward to working with Paul Hillier, Kevin Volans and Chamber Choir Ireland. I have been involved in one way or another in choral music for most of my life and it is a significant medium for me as a composer. I'm not sure yet what form my piece will take, but it will most likely consist of multiple streams of text at different tempi.
David Bremner
I'm delighted with this opportunity to write for Chamber Choir Ireland. Working with the choir through a series of sketches is perfect for developing my work, and Kevin Volans' advice and guidance are going to be crucial in this process. I'm looking forward to the experience.
Kerry Hagan
I am particularly delighted to be selected because I am just now beginning the personal process of returning to my compositional practise following a long hiatus. I am very excited to see how my other diverse musical activities might have reshaped my compositional voice in the interim, and I feel that writing for the human voice is the ideal way to start to answer that question.
Peter Moran
In addition to the mentoring received from Kevin Volans, each composer will have their sketches workshopped by Chamber Choir Ireland and conductor Paul Hillier in the National Concert Hall. The provisional date for this workshop is the 5 June 2020, but this is dependent on the current Covid 19 situation. The Contemporary Music Centre and Chamber Choir Ireland will provide updates on this event on their websites and social media in the coming weeks.