OSCAILT a multi-media composition by Jennifer Walshe (Music Network Tour)
19 September 2023 19:30
-
26 September 2023 20:00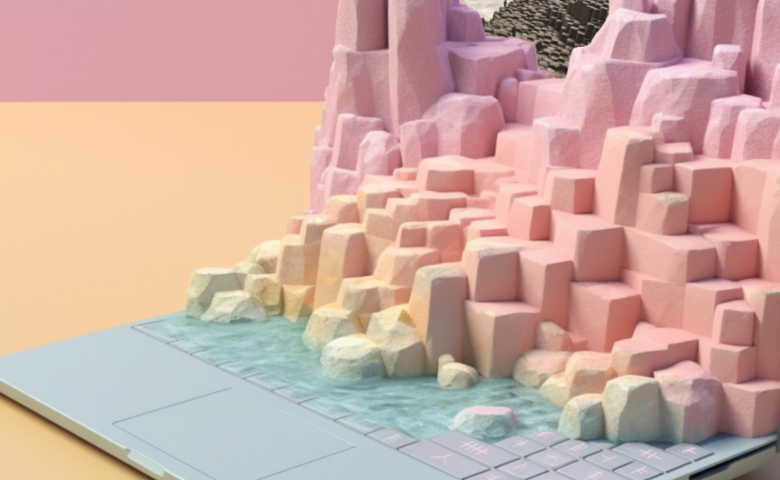 Music Network opens its Autumn 2023 Season with the world premiere of 'Oscailt', a new commission by CMC Composer Jennifer Walshe, performed in collaboration with Elizabeth Hilliard, Nick Roth and Panos  Ghikas.
Jennifer Walshe composer and vocalist
Elizabeth Hilliard soprano
Nick Roth saxophone
Panos Ghikas viola/electronics
Open your mind and see the world through the eyes of our digital natives - an extraordinary multi-media show by vocalist, improviser and composer Jennifer Walshe.
Imagine a place where a phone tower is planted next to a holy well, where Facebook employees at the Clonee data centre tend beehives in a nod to medieval monks, and where the hexagonal shapes of the basalt columns at the Giant's Causeway are echoed in the solar cells of the James Webb Telescope peering into deepest space as the Leviathan once did. No need to imagine it, we are living it.

Developed by Walshe and her ensemble with the help of secondary school students from across the country, this new performance will draw on their experience of growing up in a world mediated by technology. They will explore and create sounds using instrumental, vocal and computer improvisation techniques which will be incorporated into the performance and the students will join Walshe and her ensemble on stage to perform some of their co-created material.
Together they will take us on a musical journey that reflects on our technological past while inspiring us to dream of the futures they would like to construct.
Date, Venues & Ticket Links
Tuesday 19 Sep, 7.30pm | Samuel Beckett Theatre (Co-Presented by Music Network & Dublin Fringe Festival), Dublin | Booking here
Wednesday 20 Sep, 8pm | Riverbank Arts Centre, Kildare  | Booking here
Thursday 21 Sep, 8pm | Belltable, Limerick | Booking here
Saturday 23 Sep, 8pm | Triskel Arts Centre, Cork | Booking here
Tuesday 26 Sep, 8pm | The Linenhall Arts Centre, Mayo | Booking here