hcmf// presents Red Note Ensemble performing works by Ann Cleare, Nick Roth & Úna Monaghan
Phipps Hall, Creative Arts Building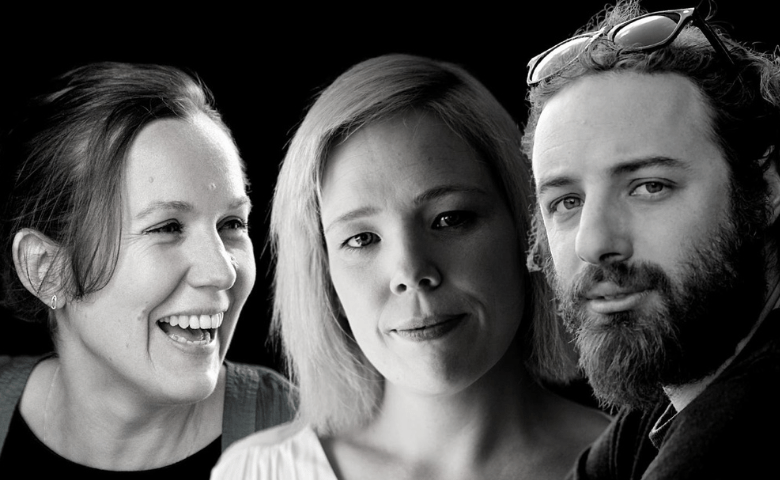 Red Note Ensemble: Ruth Morley flute / piccolo; Will White clarinet / bass clarinet; Jackie Shave violin; Tom Hankey viola; Robert Irvine cello; Iain Crawford double bass; Tom Hunter percussion.
Úna Monaghan, harp.
Geoffrey Paterson, conductor.
One of Scotland's leading contemporary music ensembles, Red Note Ensemble continues to perform and develop its materially varied, critically acclaimed programme of new music. In Ann Cleare's Dysmorphia II, the three instruments adopt warped versions of each other as if they are different sides of the same brain, looking at and interpreting the same world but unable to form a consensus on their vision of it. This is an obsessive, distorted world in which every compositional parameter is saturated in the idea of dysmorphia – timbral, harmonic, formal, rhythmic, and dynamic dysmorphia with each parameter frantically searching for the difference between reality and perception. Nick Roth's Flocking III, meanwhile, explores the mechanisms of an emergent system in which individual components can be perceived to express themselves as a group. Nature offers many spectacular examples of this type of behaviour, of which perhaps the most beautiful is the flocking of birds in flight.
Úna Monaghan is a harper, composer, researcher and sound artist from Belfast, working with experimental and improvised sound, and with live electronics, from a traditional Irish music background. Her recent work has combined traditional music with bronze sculpture, sound art and movement sensors. She has been commissioned by hcmf// and Red Note Ensemble to create a new piece, Notwithstanding, that will be premiered at hcmf// 2022. It is for solo harp, electronics and ensemble.
Produced by hcmf// supported by Culture Ireland
Flocking III is commissioned by the European Saxophone Ensemble
Úna Monaghan's new work is co-commissioned by hcmf// & Red Note Ensemble
Red Note Ensemble is supported by Creative Scotland and PRS Foundation
Programme
Ann Cleare (Ireland, 1983) - Dysmorphia II (2010) 13′ World Premiere of trio edition
Nick Roth (Ireland/UK, 1982) - Flocking III (2013) 13′ UK Premiere
Úna Monaghan (Ireland, 1983) - Notwithstanding (2022) 20′ World Premiere
Tickets
Tickets available via HCMF//.