HRSE: Ink Still Wet featuring works by composers from Ireland
Sonic Arts Research Centre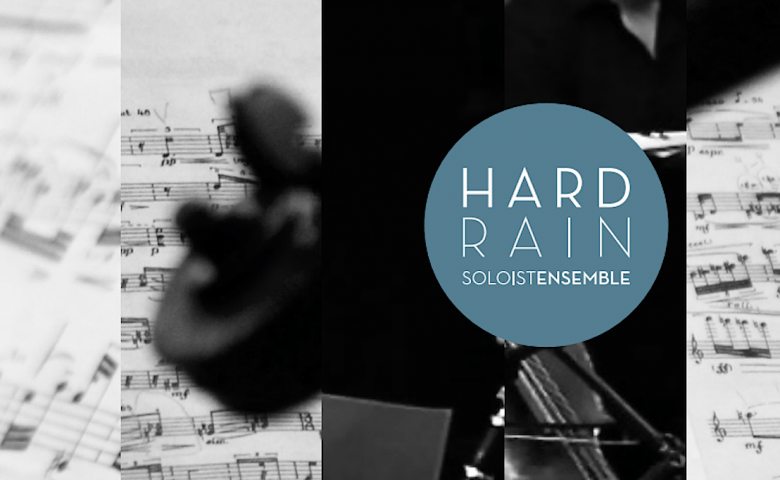 Hard Rain Soloist Ensemble
Programme
Ian Wilson The emptiness of the ever-expanding universe cannot compare to the void where our heart should be*
Dave McGann New Work ***
Chris McCann Points of Attraction **
Jane O'Leary A Palette of Preludes (HRSE 2018/2019 Featured Composer)
Simon Mawhinney The Zeddy Dance *
Piers Hellawell Ground Truthing *
Chris McAteer weave **
Anselm McDonnell Perelandrian Drift ***
Omar Zatriqi Fatta Morgana ***
Funded by the PRSf Talent Development Partnership 
* Commissioned by HRSE with funds fro ACNI Small Grants.
** Commissioned by HRSE with funds from PRSf Talent Development Partnership. 
*** Written specially for HRSE.
Hard Rain SoloistEnsemble director, Greg Caffrey on the programme:
'Ink Still Wet' will see performances of several new works for the full ensemble line-up in a concert supported by PRSf. While the majority of our concerts tend to have international luminaries of modern and contemporary music included in the programmes (this year includes works by Tristan Murail, Toru Takemitsu, Kaija Saariaho, Elliott Carter, John Zorn and Joan Tower), it's also wonderful to be able to rely entirely on the wealth of talent on our doorstep. The Ink Still Wet event is, therefore, a wonderful blend of Irish composers of various levels of experience and we're particularly proud to have generated almost all of the programme items through our various schemes and initiatives that exist to promote opportunities for composers here.

The concert features new commissions from composers Piers Hellawell and Ian Wilson as well as a previous HRSE commission from Simon Mawhinney, all of which were funded by ACNI Small Grants.

Additional commissions, for duos, from Chris McCann and Chris McAteer have been supported through the PRSF Talent Development Partnership.

As well as these exciting new premieres we include two works that emerged in our 3rd Peter Rosser Composition Award by finalist Anselm McDonnell and First Prize winner Omar Zatriqi, and a new work for solo flute is also included, penned by one of the HRSE players themselves, David McCann, for his colleague Aisling Agnew.

Finally, we continue the showcasing of works by our 2018/19 Featured Composer, Jane O'Leary, with a performance of her Preludes for solo piano. Jane's name is synonymous with contemporary music in Ireland and it's such a privilege for us to be able to feature her music this season.

The series of HRSE concerts, taking place in the Harty Room and Sonic Lab at QUB this season mark the ensemble's new position as Ensemble-in-Residence at the university.