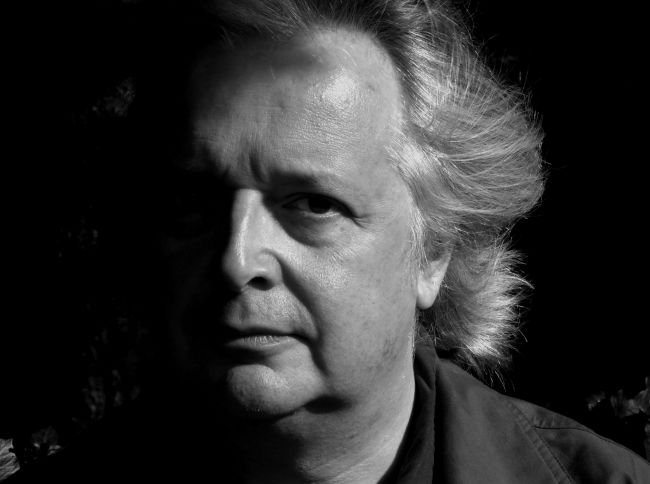 Since the mid-1980s I've reacted strongly against the ornate surfaces of much instrumental music of our time. I seek in my work a more direct expression, particularly in my rhythmic and harmonic materials, yet I welcome the diversity that comes from uniting disparate, even dangerous, elements under one roof.
Piers Hellawell's work has been commissioned and performed around the world, featuring special collaborations with a number of leading artists.
Large projects since his 1999 Proms debut (Inside Story) have included Cors de chasse, a double concerto commissioned for Håkan Hardenberger (trumpet) and Jonas Bylund (trombone) by the Philharmonia Orchestra and Degrees of Separation, the commissioned work for the opening of The Sage Gateshead on the Tyne (both in 2004). Dogs and Wolves, a commission for the BBC Scottish SO's first series in City Halls, was premiered in 2006 and recorded, on the CD of the same name, the following year. In June of 2010 a new piano work Piani, Latebre was premiered by William Howard at the Spitalfields Festival.
Hellawell's works are represented on the ECM New Series, NMC and Metier labels as well as on three critically acclaimed discs of his music from the Metronome label; May 2012 saw the issue of 'Airs, Waters', Hellawell's first recording on the Delphian label. 2011 saw work on Isabella's Banquet, premiered by the National Chamber Choir of Ireland and Paul Hillier in April 2012, and Syzygy, a joint commission for the Swedish Chamber Orchestra and Stockholm Chamber Brass in 2013, for which the composer was awarded a Leverhulme Fellowship in 2010. In April 2013 Hellawell won one of 20 PRS for Music Foundation Biennial commissions, to work with improvising trio Bourne Davis Kane.
Piers Hellawell is Professor of Composition at the Queen's University of Belfast; his music is published by Edition Peters (London) Ltd.
Contemporary Music Centre, Ireland