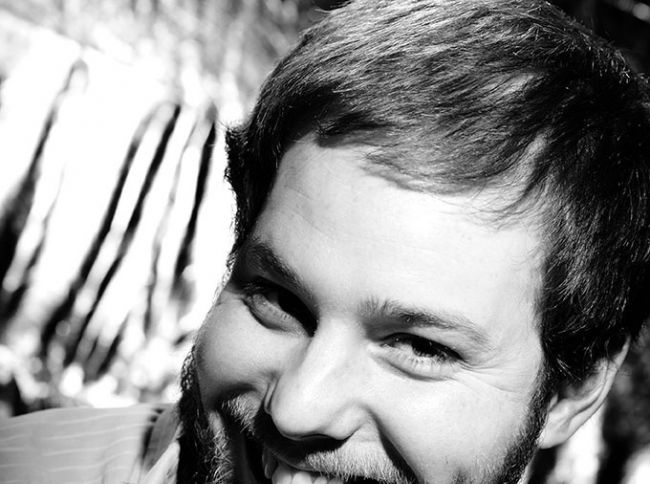 "Then-said Stephen-you pass from point to point, led by its formal lines; you apprehend it as balanced part against part within its limits; you feel the rhythm of its structure. In other words, the synthesis of immediate perception is followed by the analysis of apprehension... You apprehend it as a complex, multiple, divisible, separable, made up of its parts, the result of its parts and their sum, harmonious." (James Joyce: A Portrait of the Artist as a Young Man)
Dublin born composer Seán Clancy's (b. 1984) music has been described as 'equal part sacred, seductive and superficial' (Tempo). And 'exploring the tensions between found and original material, narrative and rupture, elite and vernacular values, and between innovation and intervention' (Journal of Music).
Seán is currently composer in association with Workers Union Ensemble (2015/16), and in the past he has been an artist in residence at the Moog Soundlab (2015), composer in residence at EMS Elektronmusikstudion (2014), BCMG/SAM Composer in Residence (2010-2012), and a recipient of an RTÉ Lyric FM/IMRO Composition Bursary (2012). Additionally, he has been a featured composer in the MATA festival, New York (2016), Beijing Modern Music Festival (2016), RTÉ NSO Music of Our Time Series (2016), New Dots Series, London (2016), David Lang's 'What?… Wow Festival of Music' (2015), Soundings at the Austrian Cultural Forum (2015), the RTÉ NSO Horizons Series (2014), Huddersfield Contemporary Music Festival (2013), and Quatuor Bozzini Composers' Kitchen (2013).
His work has been commissioned and performed by many of the world's leading ensembles and artists and he has developed particularly close ties with the RTÉ NSO, BCMG, Quatuor Bozzini, Crash Ensemble, Ensemble KROCK, Workers Union Ensemble, Orkest de Ereprijs, Decibel, Fidelio Trio, Thallein Ensemble and Thumb. In the past number of years, he has also worked with soloists Susan Narucki, and Garth Knox, and conductors Alan Pierson, Richard Baker, Gavin Moloney, Clement Power, Ben Oliver, Dan Watson, Dan Rosina, and Ciaran Crilly. He has received support from organisations such as the Britten Pears-Foundation, Ralph Vaughan Williams Trust, Sound & Music, Huddersfield Contemporary Music Festival, The Arts Council of Ireland, IMRO and has been broadcast on amongst others; WNYC (USA), RTÉ lyric FM (Ireland), BBC Radio 3 (UK), and Klassika Raadio (Estonia). His first recording 'Forty Five Minutes of Music on the Subject of Football' was released by Birmingham Record Company in 2015.
Seán received his PhD from Birmingham Conservatoire, where he is now a Lecturer in Composition, and holds degrees from King's College London, University College Dublin and the Ecole Nationale de Musique. Principle teachers have included Joe Cutler, Philippe Leroux and Howard Skempton (alongside informal studies with Gerald Barry and David Lang). He is represented by the Contemporary Music Centre, Ireland.