Bloomsday in Budapest 2021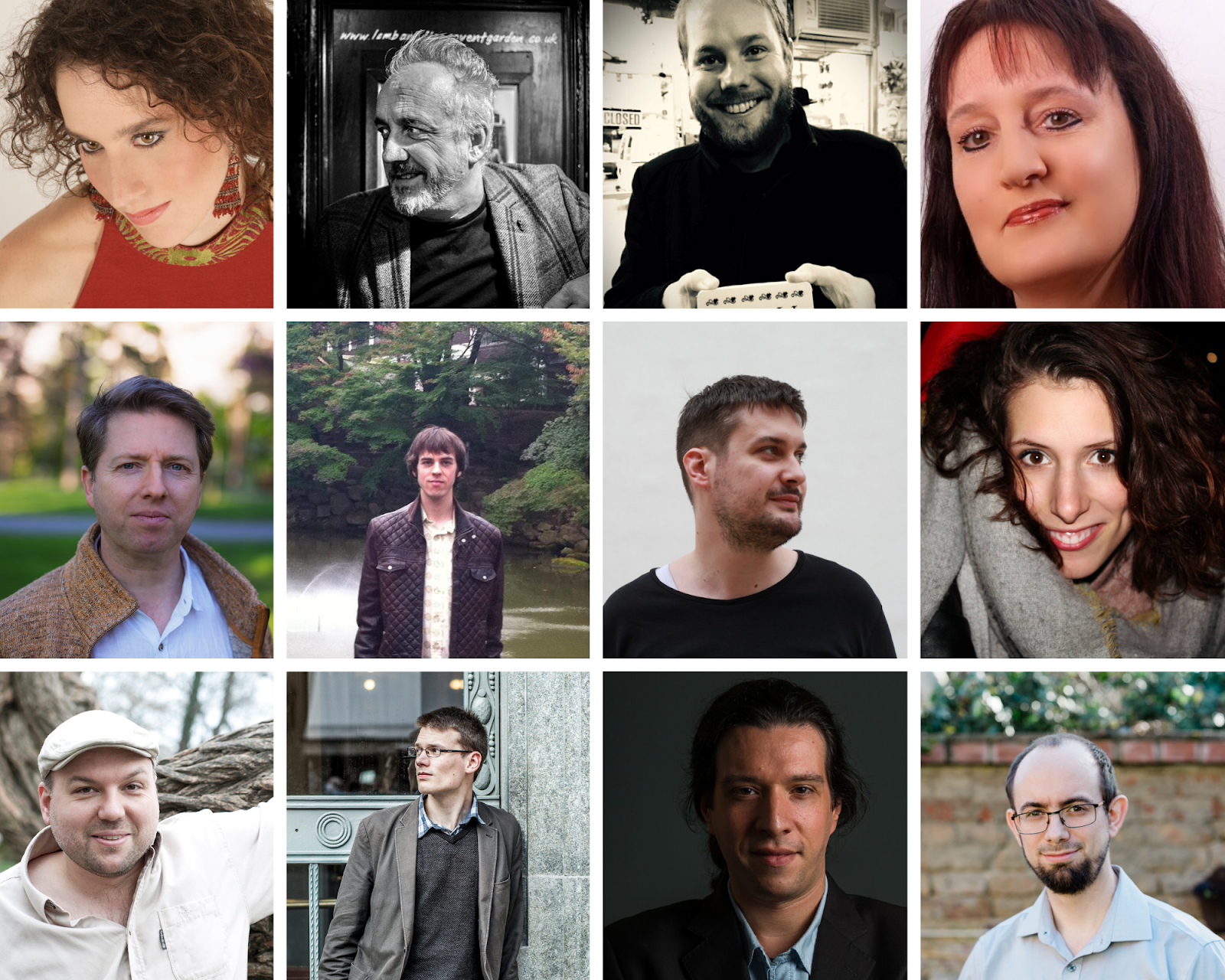 Row 1 (L to R) - Katalin Koltai (photo credit Júlia Szilágyi); Benjamin Dwyer (photo credit Brian Kavanagh); Seán Clancy (photo credit Christopher Trapani); Gráinne Mulvey (photo credit Eugene Langan)
Row 2 (L to R) - Ian Wilson (photo credit Darko Srećković); Daragh Black Hynes; Márton Szőcs (photo credit Petra Szőcs); Petra Szászi
Row 3 (L to R) - Samu Gryllus (photo credit Erika Pereszlényi); Máté Balogh (photo credit Szilárd Nagyillés); Alessio Elia (photo credit Bálint Hrotkó); Péter Tornyai (photo credit Máté Kérges) 
Today, on Bloomsday, 16 June 2020, the Embassy of Ireland to Hungary announced the composers whose works have been selected to be performed as part of

Bloomsday in Budapest

2021

, with an online video.
This Bloomsday project is a partnership between the Contemporary Music Centre, Ireland; Hungarian guitarist Katalin Koltai; the Budapest Music Center; and the Embassy of Ireland, Hungary led by HE Ambassador Ronan Gargan.  The genesis of this project was Katalin's visit to Ireland in March 2019 to present at the TU Dublin Conservatory of Music & Drama Dublin Guitar Symposium and to give a performance at the Embassy of Hungary in Ireland.  
 
The aim of the Bloomsday in Budapest Project is to present international performances of works that stretch the idiomatic boundaries of the classical guitar, such as using unusual scordaturas and/or capos, interrogating stereotypes of the instrument and enriching the canon of works for 6 and 8 string guitar.  This project offers composers from Ireland and Hungary the opportunity to develop international artistic exchanges, and to have their guitar repertoire performed to new audiences.  
 
Following a large response to a call put out by CMC for new or existing works for guitar by Irish and Hungarian composers, works by 11 composers have been selected to feature in a performance by Katalin Koltai at the Budapest Music Center on 16 June 2021 as part of the Bloomsday 2021 programme presented by the Embassy of Ireland, Hungary, along with performances in Ireland in 2020/2021.  Katalin is an internationally acclaimed guitarist, soloist and chamber musician, performing regularly with major orchestras and a constant champion of contemporary music. 
 
The composers from Ireland selected are Daragh Black Hynes, Seán Clancy, Benjamin Dwyer, Gráinne Mulvey and Ian Wilson.  The composers from Hungary selected are Máté Balogh, Alessio Elia, Samu Gryllus, Petra Szászi, Márton Szőcs and Péter Tornyai.   
For further information on the Bloomsday in Budapest Project Partners, see their websites: 
The Contemporary Music Centre, Ireland:  www.cmc.ie 
Katalin Koltai:   www.katalinkoltai.com
Embassy of Ireland, Hungary:  https://www.dfa.ie/irish-embassy/hungary/
Budapest Music Center, Hungary:  https://bmc.hu/
For further information, please contact Linda O'Shea Farren, Communications & Projects Manager at the Contemporary Music Centre, Ireland - email: losheafarren@cmc.ie