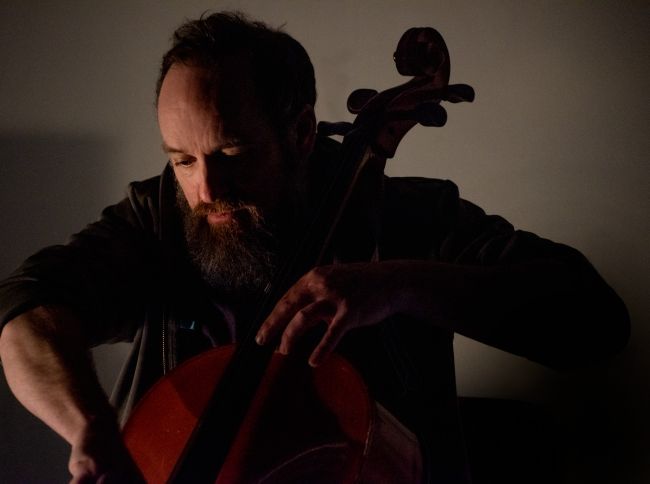 'My recent music tends more and more to a reductionist exploration of resonance and indeterminacy; the contingent harmonies of vibrating objects, and the interacting contours of human and material agency.'
Scott McLaughlin is a composer and improviser based in Huddersfield, UK, born in Ireland (Co. Clare). He lectures in composition and music technology at the University of Leeds. His research focuses on the physical materiality of sound and performance, combining approaches from spectral music and experimental music with dynamical systems theory to explore autopoiesis and recursive feedback systems in constraint-based open-form composition. His CD "There are neither wholes nor parts" is available on Ergodos Records (2013).
Scott was a late-starter academically, spending most of his 20s playing shoegaze/alt-rock guitar between Belfast and Galway, before studying music at the University of Ulster at Jordanstown (BMus 2001). After a further couple of years he was fortunate to receive Arts Council funding for an MA and PhD at the University of Huddersfield. He graduated in 2009, under the guidance of supervisors Pierre Alexandre Tremblay, Bryn Harrison, James Saunders, and Christopher Fox. He also attended the Ostrava Days Summer School (Czech Republic) in 2005 and 2007, and attended the Ennis/IMRO Composition Summer School from 2000 to 2002.
Most recently his music has been performed by Heather Roche, Mira Benjamin, Zubin Kanga, Ilan volkov & the BBC Scottish Symphony Orchestra, the National Symphony Orchestra (Ireland), and others.
Contemporary Music Centre, Ireland