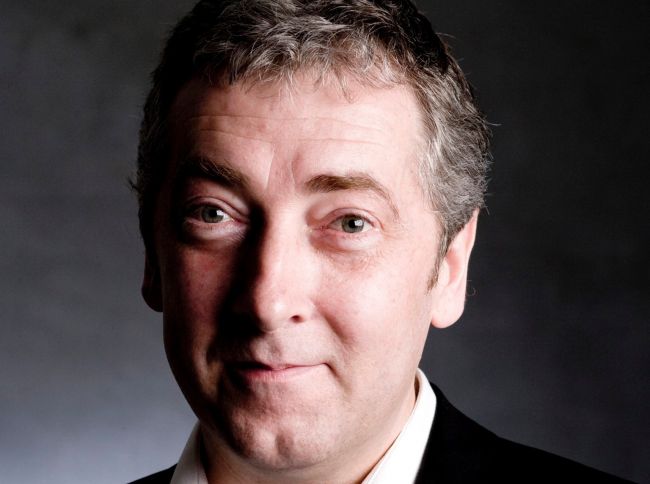 Belfast-born Neil Martin is a composer and musician with an international reputation who enjoys a most varied and rewarding career. Among orchestral and choral commissions are 'The Great and First Object' (2013) for soprano and orchestra; 'Further Shore' (2012) – an orchestral and choral setting of part of Seamus Heaney's 'The Cure at Troy', for Barry Douglas and Camerata Ireland; an a cappella setting of the 'Exsultet' (2011) for Cappella Caeciliana; an a cappella setting of the 'Agnus Dei' (2010), premiered at Ground Zero, NYC; 'Lacrimae Rerum' - for strings (2008); the choral symphony 'OSSA' (2007), and 'no tongue can tell' (2004), a concerto for uilleann pipes, written for and performed by Liam O'Flynn that opened the Belfast Festival at Queen's.
Composition for television, film and radio includes the award-winning movie 'Hell's Pavement' (2009), many short dramas, television series and documentaries for BBC, C4 and RTÉ. Neil has composed and directed music extensively for theatre, including productions in the West End and New York, and has been collaborating with Stephen Rea and Field Day Theatre Company since 1988 - notable productions include Sam Shepard's recent play, 'A Particle of Dread' (New York 2014), 'Farewell and Half a Glass of Water' (2012), 'Northern Star' (1998) and 'St Oscar' (1989). Other recent theatre work includes 'The Conquest of Happiness' (European tour, 2013) and 'Belfast By Moonlight' (2013). Scores for dance include 'Neither Either' (2014) and '4 Quartets' (2009).
A cellist and an uilleann piper, he has worked with many leading musicians, both on stage and in the studio - these include Liam O'Flynn, Bryn Terfel, Barry Douglas, LSO, RPO, all the principle orchestras in Ireland, Christy Moore, Mícheál Ó Súilleabháin, The Dubliners, The Chieftains, Altan, Shaun Davey, Mary Black and Donal Lunny. In his roles as producer, arranger and musician he has contributed to more than a hundred albums and his performance venues range from Carnegie Hall to Mostar Bridge, from the Royal Albert Hall to the Palazzo Vecchio. His compositions for The West Ocean String Quartet have received global acclaim, and the quartet's fourth album, 'An Indigo Sky', was awarded The Irish Times/The Ticket "Trad CD of the Year" for 2013.