'Aura' an album of reimagined Irish airs by Neil Martin and Ruth McGinley launched at the Contemporary Music Centre
On Thursday 3 November, CMC was delighted to host the Dublin launch of 'Aura', a new album of reimagined Irish airs arrranged by CMC Composer Neil Martin and performed by pianist Ruth McGinley.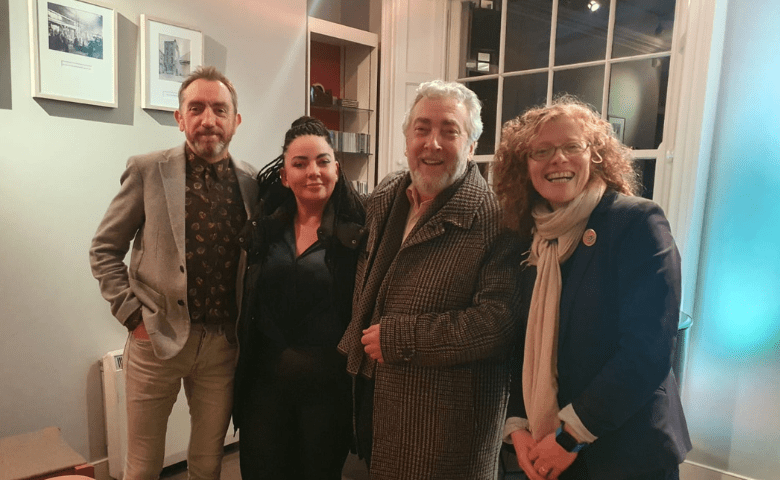 Pictured (L-R): David Brophy, Ruth McGinley, Neil Martin and CMC Director Evonne Ferguson.
CMC welcomed friends and colleagues to 19 Fishamble Street to celebrate the Dublin launch of 'Aura', the latest music release from pianist Ruth McGinley and CMC composer Neil Martin.
Neil Martin described arranging the works for 'Aura':
It's rare enough in a lifetime of making music that the planets align with such ease and pleasure as they did in the making of this album. Arranging these stunningly beautiful airs for a pianist of Ruth's sensitivity and musicality in these universally turbulent times was truly a gift for which I shall be eternally thankful.
Ruth McGinley reflected on the album:
Aura has everything I love… beautiful melodies, space and breath in the music and soul surrendering harmony that makes it such a pleasure to play. Musical storytelling at its deepest level.
Special guest at the launch was renowned conductor and former CMC board member, David Brophy, who shared his thoughts and musical insights on 'Aura' with the invited audience ahead of the short performance.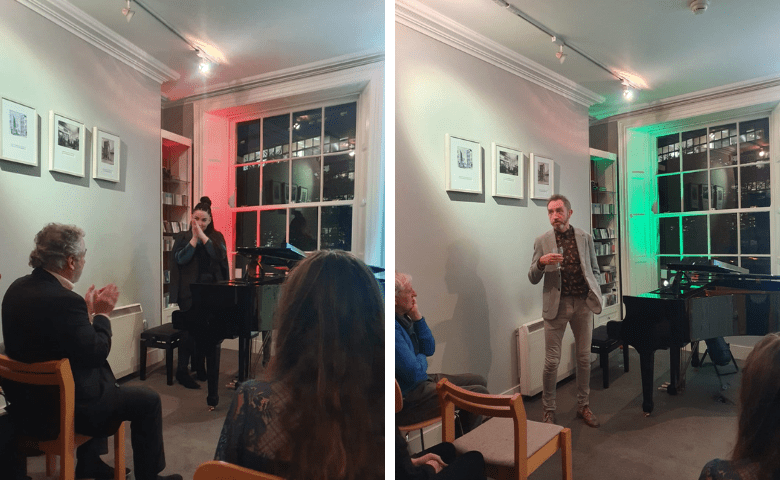 'Aura' was released on 29 October 2022 and is available to listen and purchase from Ruth McGinley on Bandcamp.