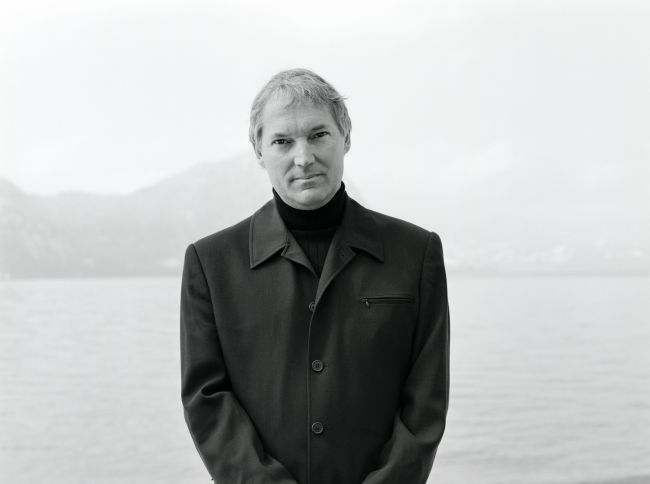 Klang (Sound). Zeit (Time). Raum (Space). To open the doors to this magic realm is an enigma which never ceases to puzzle me. Between the two poles of composition and improvisation there is a whole universe of exciting new tonalities, timbres, textures and timescapes: the polyrhythmical pulse of the galaxies of comprovisation.
Pianist and composer John Wolf Brennan was born in Dublin. He studied music at the University of Fribourg, and piano, conducting and organ at the Musikhochschule Lucerne in Switzerland. He also attended composition masterclasses with Edison Denisov, Klaus Huber, Heinz Holliger, Hanspeter Kyburz and Ennio Morricone. His compositions cover a wide spectrum of musical concepts and methods ranging from music for solo piano to chamber pieces and choral settings. He has also written numerous works for theatre, dance and multi-media performances.
John Wolf Brennan works with various ensembles, such as PAGO LIBRE, the female choir DIE VOGELFREIEN (conductor: Magda Vogel) and a new trio with overtone singer Christian Zehnder. Recent projects include «Oscillating Orbits» for violin and percussion ensemble, his second opera «Night.Shift», based on W.H. Auden's «The Age of Anxiety», «SILK/ST/RINGS» for pipa and guitar trio, «platzDADA!» (slam poetry by Hans Arp, Kurt Schwitters & Daniil Charms) and «Sonic Roots», a comprehensive collection of educational pieces based on Celtic roots. His discography lists more than fifty CDs. Lives in Weggis, Lake Lucerne, Switzerland. Three daughters: Moreen, Enya and Jayne.
Contemporary Music Centre, Ireland