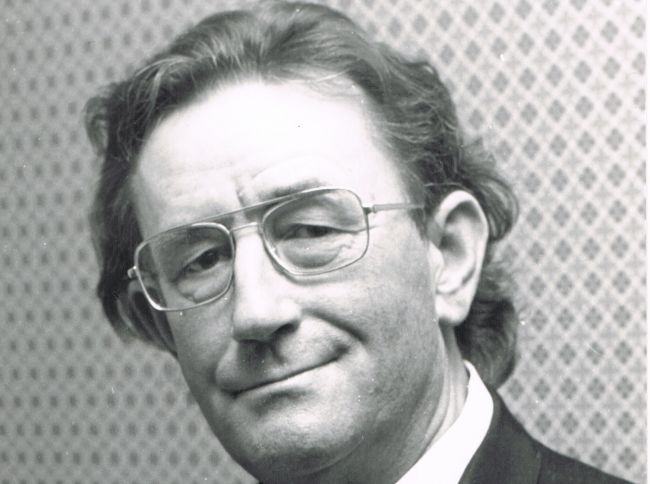 I do not believe in ivory towers, and if anything I write does not make itself immediately understood by the audience and go on giving them new pleasures, I have failed.
Archibald James (Archie) Potter was the son of a blind Belfast piano tuner. Brought up by relatives in Kent, he 'got the only education then open to penniless boys – choir school followed by public school'. He also won a scholarship to the Royal College of Music where he studied composition with Vaughan Williams. After colourful wartime service he settled in Dublin and gained his Doctorate in Music from Trinity College Dublin in 1953. From 1955 to 1973 he was Professor of Composition at the Royal Irish Academy of Music. His Missa Brevis won the Festival of Britain (Northern Ireland) Prize in 1951 and he won the Radio Éireann Carolan Prize in 1952 and 1953. For many years he was a popular radio broad-caster on music.
He was a very prolific composer, whose eclectic style encompassed a wide range of techniques which were used to suit the style of a work to its purpose. His orchestration in particular is outstanding. The sensitivity that lay behind the ebullience of his personality, and his passionate concern about injustice and intolerance, are all evident in his best works.
Contemporary Music Centre, Ireland