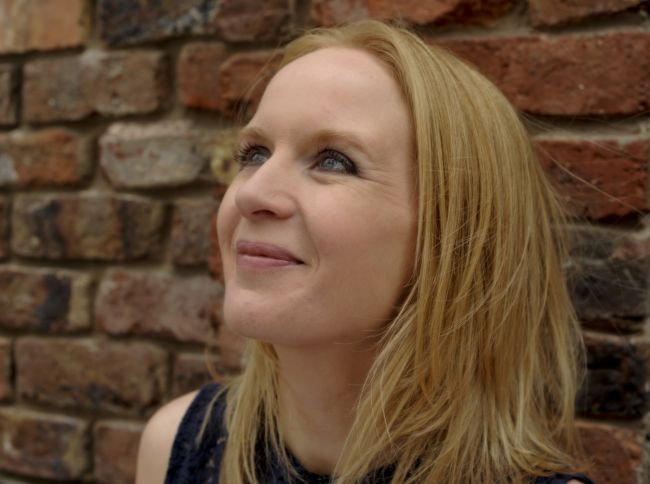 "exceptionally imaginative in the sound world she creates" Irish Examiner
Co. Down-born Deirdre McKay studied music at Queen's University, Belfast, and at the University of Manchester, supported by a British Academy Award. Returning to Queen's, she completed a doctorate in composition, in 2003.
Her work has featured at London's South Bank, The Phillips Collection, Washington, World Harp Congress, Amsterdam, Konzerthaus, Berlin, Sonorities and RTÉ Living Music Festivals, Louth Contemporary Music Society's Baltic Voices in Ireland Festival, Beckett Centenary Festival, Orléans Concours International, IAMIC and new music: new Ireland concerts at Symphony Space and Carnegie Hall, New York. In 2011, she was resident at the Centre Culturel Irlandais, Paris.
Commissions and performances include works for Northern Ireland Opera, State Choir of Latvija, National Chamber Choir of Ireland, Irish Chamber Orchestra, Ulster Orchestra, Dublin and Ulster Youth Orchestras, Norwegian Vertavo, RTÉ Vanbrugh Quartet, ConTempo and Swiss Terpsycordes string quartets, Boston Firebird Ensemble and Calefax Reed ensemble. Her work has also been performed by pianists Andrew Zolinsky, Antti Siirala and Matthew Schellhorn, Irish artists Clíona Doris, Carol McGonnell, Catherine Leonard & Hugh Tinney, Darragh Morgan & Mary Dullea, Elizabeth Cooney & Finghin Collins, Tasmin Little & Martin Roscoe, Concorde and the Crash Ensemble.
Her music has been released on the Lorelt, Diatribe and RTÉ lyric fm labels and broadcast internationally by the BBC Radio 3, Deutschlandradio Kultur and WNYC.
Recent performances include a second tour of 'Plunkett's last words' with the State Choir of Latvija, 'mr shah stares to the heavens,' toured by the RTÉ Vanbrugh Quartet through spring, 'Dieppe', selected by James MacMillan for a workshop with the BBC Singers, conducted by Fergus Sheil, and 'Driven', commissioned by Northern Ireland Opera to a libretto by Richard Dormer, premièred at The Mac, Belfast, with a concert performance at London's South Bank as part of the 2012 Cultural Olympiad. 'Driven' has also been awarded a Director's Choice Award by Boston Metro Opera's 2013 International Composition Competition, through which it will receive its American première.
Her work has been incorporated by film-maker, Des Bell, into three of his films, most recently 'The Enigma of Frank Ryan', debuting at the Jameson Dublin International Film Festival, and showing at the Belfast Festival at Queen's and Montreal World Film Festival.
Contemporary Music Centre, Ireland