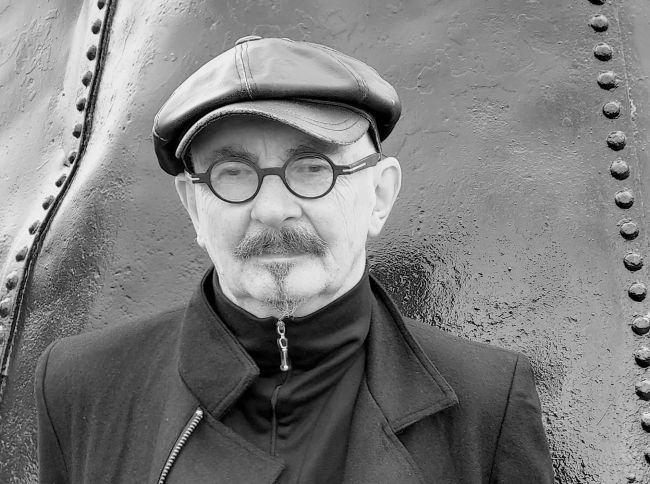 Studied at the National College of Art and Design. Currently lectures in sound art and listening as part of the MA in Experimental Sound Practice Music Dept. University College Cork and is visiting lecturer and workshop facilitator in numerous other art institutions.
He has pioneered both sound art and performance art in Ireland and he continues to be a leading exponent exhibiting and performing both in Ireland and abroad regularly.
In 2006 he founded The Quiet Club (with Mick O Shea) a floating membership sound (art and electronics) performance group and have presented works all over Ireland and internationally. They have a CD out on Farpoint Recordings
entitled "No Meat No Bone" recorded at the Rauschenberg Foundation Capiva, Florida. He has a solo CD "The Rauschenberg Scores" also on Farpoint
His work has appeared on numerous C.D.s and has been broadcast widely on both radio and T.V. nationally and internationally. He is a founding director of Triskel Arts Centre, Cork, and the National Sculpture Factory . He has curated numerous exhibitions and CDs including "Bend It Like Beckett" and Intermedia Festivals.
He is the recipient of numerous awards and bursaries from both the Irish Arts Council and Department of Foreign Affairs/ Culture Ireland. His work is in the collections of The Arts Council Of Ireland, Crawford Municipal Gallery Cork, City Gallery Limerick, Artpool Budapest and numerous other private collections both in Ireland and internationally. He was a first prize winner in EV+A (Selector Pierre Restrany)
He has represented Ireland abroad at numerous exhibitions and performances including China, Japan, Europe, Canada and USA. His exhibition/installation "The Memory (Box) Room" in the Soundfjord Gallery London and the Guesthouse, Cork was very well reviewed Other exhibitions include the premier of his piece 'waTEr' at the Bourges International Electro Acoustic Music Festival (France) and 'Sounding The Town'(installation) and 'Wa(l)king The Dream'(live sound performance with Viv Corringham) in the Sirius Arts Centre Cobh Ireland.
Most recently he was the recipient of a major award (along with fellow Quiet Club member Mick O'Shea) of a residency in the Rauschenberg Foundation, Captiva Florida and also a major exhibition in the Commonwealth University Of Virginia plus a performance in the Black Iris Gallery Richmond Virginia (with Stephen Vitiello).
He had an exhibition/installation in the Triskel Arts Centre entitled "(Re) writing (Hi)story A Sonic Opera " in Summer 2016 as part of Ireland 1916 celebrations also he performed as part of "Future Histories" in Kilmainham Jail with a new performance and installation piece "(RE) typing D Type((cast)".
His most recent exhibition/intervention ."Beyond Silence A Bell Rings In An Empty Sky " was in the Crawford Gallery, Cork. The is also a hardcover book of the same name published by the gallery.
..
His audio releases "White Star Line" and "(RE)Calling Lusitania" both on vinyl and his cassette "The Beat Groups Of Askeaton" plus several of his books are available from Farpoint Recordings (www,farpoint recordings.ie)
Recent works include "The Threshold Of Quiet" a large scale installation as part of New Music Dublin in the National Concert Hall Dublin. His installation "Ghost Anvil" has appeared at several arts festivals in Ireland including "HearSay Audio Arts Festival" IN 2020 he was commissioned by Kaleidoscope Music to create a new work for "Scribbledehobble" an online broadcast curated by Bernard Clarke Lyric FM in the Museum Of Irish Literature based on the writings of Joyce. His work "Found Sound (Lost At Sea 11.1.11) is the first sound art work to be purchased for the National Collection.