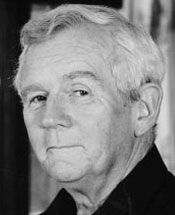 Being largely a self-taught composer, my music is not greatly influenced by other composers, except perhaps by Benjamin Britten. I compose with a great degree of honesty and always write music which I believe is accessible to both performers and listeners.
Bernard Geary was born in Cork. He has lived in Dublin since 1970, working as a teacher, composer and pianist.
His compositions, which include orchestral, choral, chamber and instrumental works, have been performed and broadcast throughout Ireland as well as in Sweden, the Netherlands and Germany. Major works include The Painted Wood (1988) which was premiered at the International Rostrum of Composers in 1989 and a choral cantanta, Sankt Nik'laus Komm in unser Haus (1993), commissioned by the Goethe Institute Choir and premiered in 1998.
In 1997 a concert of his works was held at the National Concert Hall, Dublin, while in 2000 a CD of his piano and choral works was released.
Contemporary Music Centre, Ireland