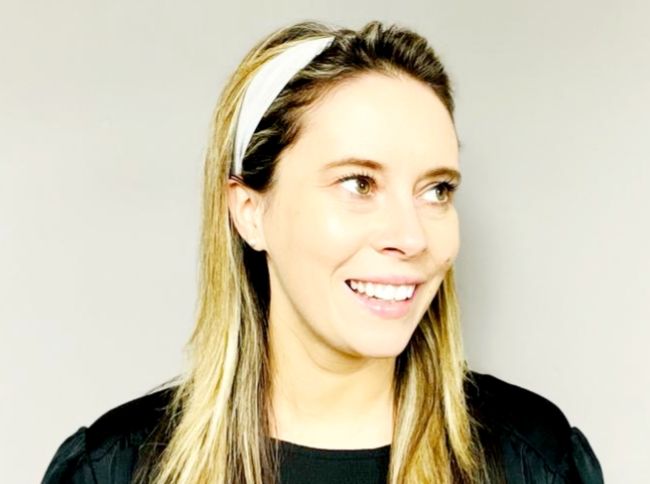 Amy Rooney is a composer from Co. Down. She read music at Queen's University Belfast, where she completed a PhD in Composition.
Her preference is for music which involves some degree of co-creativity; this can present itself through an interactive score, where various decisions assigned to the player produce music that is nuanced, natural and flexible. In the words of Berio, when discussing his 'Sequenza I', she wants the player to "wear the music as a dress, not as a straitjacket." Her works consider the relationship between composer and performer, seeking to determine how levels of dialogic interaction can be modified to best serve her compositional aesthetic.
Amy's works have been commissioned and performed by various soloists and ensembles including Jack Quartet, RTÉ Con Tempo Quartet, Concorde, Tonnta, Kirkos, Hard Rain, Crash Ensemble and the Ulster Orchestra among others. Her music has also been broadcast on BBC Radio 3, BBC Radio Ulster and RTÉ Lyric FM.
Recent commissions include a piece for Crash Ensemble's 'Reactions' Series, and a work for flautist Fiona Kelly which was premiered as part of the Kaleidoscope Festival. Amy's work 'IX' for orchestra was recently recorded by the Ulster Orchestra and broadcast on BBC Radio 3. Her score 'Phosphenes' was shortlisted to represent Ireland in the International Society for Contemporary Music World Music Days Festival 2021; it also features on an album of music recorded by Hard Rain which was released on Diatribe Records last year.
Amy is currently working with Crash Ensemble as one of their 'Crash Creators', which will culminate in the premiere of a new commission for the full ensemble at New Music Dublin in 2023. She is also writing a new octet which will be premiered by the Fews Ensemble next season.