Left Behind: Songs of the 1916 Widows
Please be aware that due to the ongoing COVID-19 pandemic and the current restrictions on movement, we are unable to fulfil physical orders. We are endeavouring to fulfil score orders digitally and have made available to you a discount coupon "covid19" which you can apply to your order at checkout. Please note that digital scores are subject to availability, please contact kfennell@cmc.ie if you have any queries regarding your order.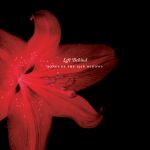 On this Ergodos release, composer Simon O'Connor and vocalist Michelle O'Rourke present this collection of songs inspired by the stories of the widows of rebel leaders involved in the 1916 Easter Rising.
Artists
Michelle O'Rourke (voice+pf), Simon O'Connor (pf+gui), Dara Higgins (bgui), John Dermody (perc), The Robinson Panoramic Quartet.