Judith Ring: What was
Please be aware that due to the ongoing COVID-19 pandemic and the current restrictions on movement, we are unable to fulfil physical orders. We are endeavouring to fulfil score orders digitally and have made available to you a discount coupon "covid19" which you can apply to your order at checkout. Please note that digital scores are subject to availability, please contact kfennell@cmc.ie if you have any queries regarding your order.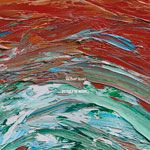 This Ergodos release focusses on the music of Judith Ring, featuring performances from Paul Roe, Kate Ellis, Malachy Robinson, Michelle O'Rourke, Natasha Lohan, Laura Moody, Beau Stocker.and Concorde.