Announcement of CMC's newly-represented composers following August 2020 assessment

Composers/music makers working in the field of contemporary art music in a professional capacity who were born, or are permanently domiciled, on the island of Ireland are eligible to apply to CMC for representation. All applications are reviewed by an independent selection panel. Following a strategic review in 2016/17, CMC updated its policy and application process for artist representation, introducing Associate Representation prior to Full Representation and a new support programme for emerging composers. CMC welcomes applications from the rich diversity of backgrounds of contemporary music composers from Ireland. As an equal opportunities organisation, representation is granted irrespective of gender, civil status, family status, sexual orientation, religion, age, disability, race or membership of the traveller community. Following assessment of applications by an independent selection panel in August 2020, CMC is delighted to welcome Daragh Black Hynes, Claire Fitch and Matthew Jacobson.
Daragh Black Hynes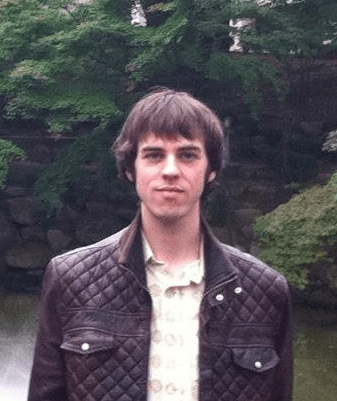 Daragh Black Hynes is a Dublin-born composer and guitarist. His instrumental works have been performed by ConTempo Quartet, Concorde Ensemble, Elaine Clarke, The Doolan Quartet, Kazuhito and Koyumi Yamashita, and others. His electronic music output includes the 2020 release 'Relative States Volume I', an album of works that has received extensive play by Bernard Clarke on RTÉ lyric fm's The Blue of the Night.
Daragh's recent work includes a microtonal guitar piece for Hungarian guitarist Katalin Koltai, which was chosen for the 'Bloomsday in Budapest' project; the score to the award-winning animated short 'The Dead Hands of Dublin'; and string quartet 'Procession' that was chosen as a winning piece in the 2018 West Cork Chamber Music Festival Composition Competition.
Daragh studied composition at DIT Conservatory with Jane O'Leary, and subsequently relocated to Beijing where he completed a Master's Degree in Composition with Jia Guoping at the Central Conservatory of Music. He is currently in the final stages of PhD studies with Gráinne Mulvey at TU Dublin Conservatoire, which he commenced on returning to Dublin.
Claire Fitch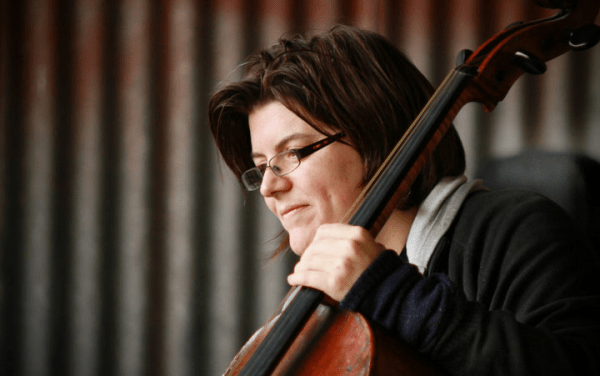 Claire Fitch studied music at Birmingham Conservatoire, The Royal Academy of Music, Dublin Institute of Technology and Queen's University Belfast. Claire completed her PhD in music, supervised by Prof. Michael Alcorn, in 2019. She is inspired by electroacoustic composition, electronic literature and game development.
A lecturer at Dundalk Institute of Technology, composer and sound designer, Claire is a lapsed cellist, previously working for RTÉ. Claire is currently busy writing a book to be published by Routledge in 2021. https://clairefitch.wordpress.com/
Matthew Jacobson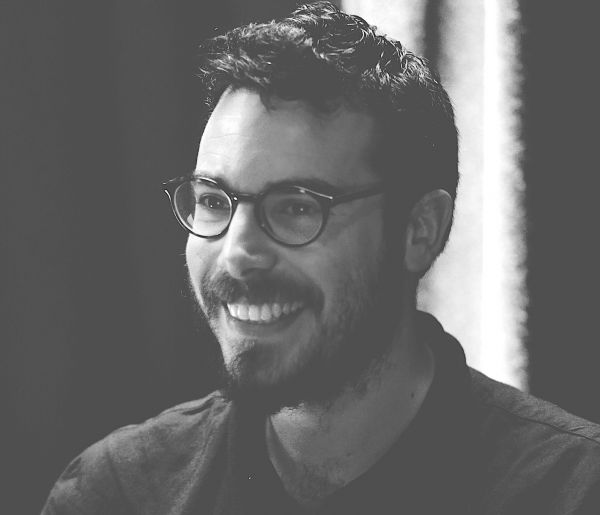 Matthew Jacobson is an Irish composer, drummer, bandleader, educator and producer. He completed his BA in Jazz Performance at Newpark Music Centre, Dublin in 2008 and he received an MA in Music Performance from Lucerne University, Switzerland in 2010. He is currently in the final stages of a practice-based PhD at Ulster University, exploring improvisational approaches to motivic compositions.
As well as composing for, and performing and recording with, his own groups ReDiviDeR and Insufficient Funs, he also co-leads Roamer, a quartet of some of Ireland's most internationally recognised improvisers. He also performs regularly with Anna Mieke; UMBRA; Berri; Ensemble Ériu; SlapBang; Origin Story; BigSpoon; AERIE (DE); Fireplace Dragon (US) and Ms Mercy (UK), among others.
Matthew is also a co-director of Diatribe Records, one of Ireland's leading record labels for new sounds and is the Irish producer of European exchange tour and event network Match&Fuse. He is a full-time Jazz Lecturer in DCU, specialising in drum skills, ensembles, free improvisation and music business. He has received numerous awards from the Arts Council of Ireland including Travel and Training awards, Project awards, Bursary awards and Touring awards and has received several Culture Ireland awards to present new Irish works all around the world.
Matthew received a Fulbright Scholar Award 2013 to spend a 9-month period in New York developing compositional and improvisational skills. He was also selected as Dun Laoghaire-Rathdown's inaugural Musician-in-Residence from October 2015 - January 2016.
Applications can be made to CMC at any stage during the year and full details are outlined here. Associate Representation is suitable for composers and sound artists who have produced at least four works that have achieved a specific level of recognition for artistic merit. Full Representation is suitable for composers and sound artists whose collective body of work has been identified as representing a significant artistic contribution within their specific field and community of practice. A full scheme of benefits for both Associate Representation and Full Representation are detailed on CMC's Representation Policy. Applications are reviewed on a bi-annual basis, and the next review will be conducted in December 2020. All applications submitted before Thursday, 3 December 2020 will be included in this review session.