Composer Jenn Kirby Announced as Fifth soundSCAPE Irish Artist-in-Residence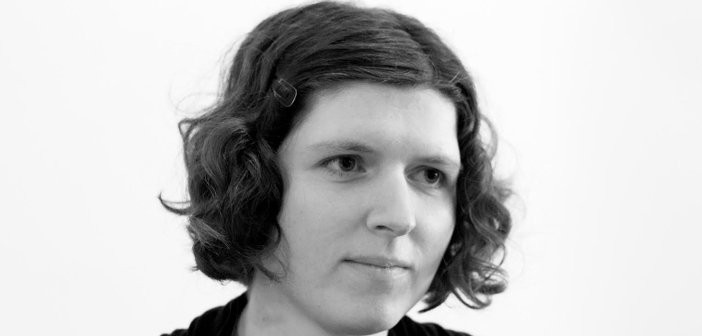 The Association of Irish Composers, The Contemporary Music Centre and soundSCAPE Festival are delighted to announce Jenn Kirby as the 2017 Irish Artist-in-Residence at the festival.
Jenn Kirby is an Irish composer, based in Swansea, Wales. She composes both acoustic and electronic contemporary works. Her work explores elements of theatricality, humour and the manipulation of the perception of time. Her work has been performed in Ireland, the United Kingdom, Austria, the Netherlands, Germany, Italy, Poland, Canada, the United States and Mexico.
As part of the residency at soundSCAPE, Kirby has devised a programme of music that incorporates live electronics by Irish composers, and will present two talks, on the subjects of 'Performing Electronics' and 'Celebrating Diversity'.
I am excited and very grateful to be selected as AIC soundSCAPE Artist-in-Residence this year. There is a strong connection between Irish composers/performers and the festival and this residency offers me the opportunity to develop that connection further, by presenting live electronic works of Irish and Ireland-based composers, and presenting the different technical and aesthetic approaches to working with live electronics. – Jenn Kirby
This year the Irish Artist-in-Residence programme at the soundSCAPE festival in Maccagno, Italy celebrates its fifth year. Previous residents were Siobhán Cleary, 2013 | Kate Ellis, 2014 | Jennifer Walshe, 2015 | Benjamin Dwyer, 2016. Applications for the residency are invited through an open public call and the award is made through a selection by a panel featuring representatives of the AIC, CMC, soundSCAPE and an independent adjudicator.
soundSCAPE is a contemporary music festival and summer school which takes place over two weeks each year in the beautiful town of Maccagno in the Italian Alps. The festival features daily concerts and seminars from faculty, students and guest artists. Students of the summer school receive regular one-to-one tuition in contemporary music performance and composition. Most importantly, artists from all over the world meet to exchange ideas and become part of a growing international network of composers and performers.
We are excited to welcome back composer Jenn Kirby as the 2017 Irish artist in residence. Jenn was previously a composer participant at the festival, and we look forward to her contributions, especially as we have been following the unfolding of her career! She will bring her expertise in electro-acoustic music, an element that is of continual interest among composers attending soundSCAPE.
– Nathanael May, Festival Director
The residency is made possible by Culture Ireland.