Jennifer Walshe wins prize at the British Composer Awards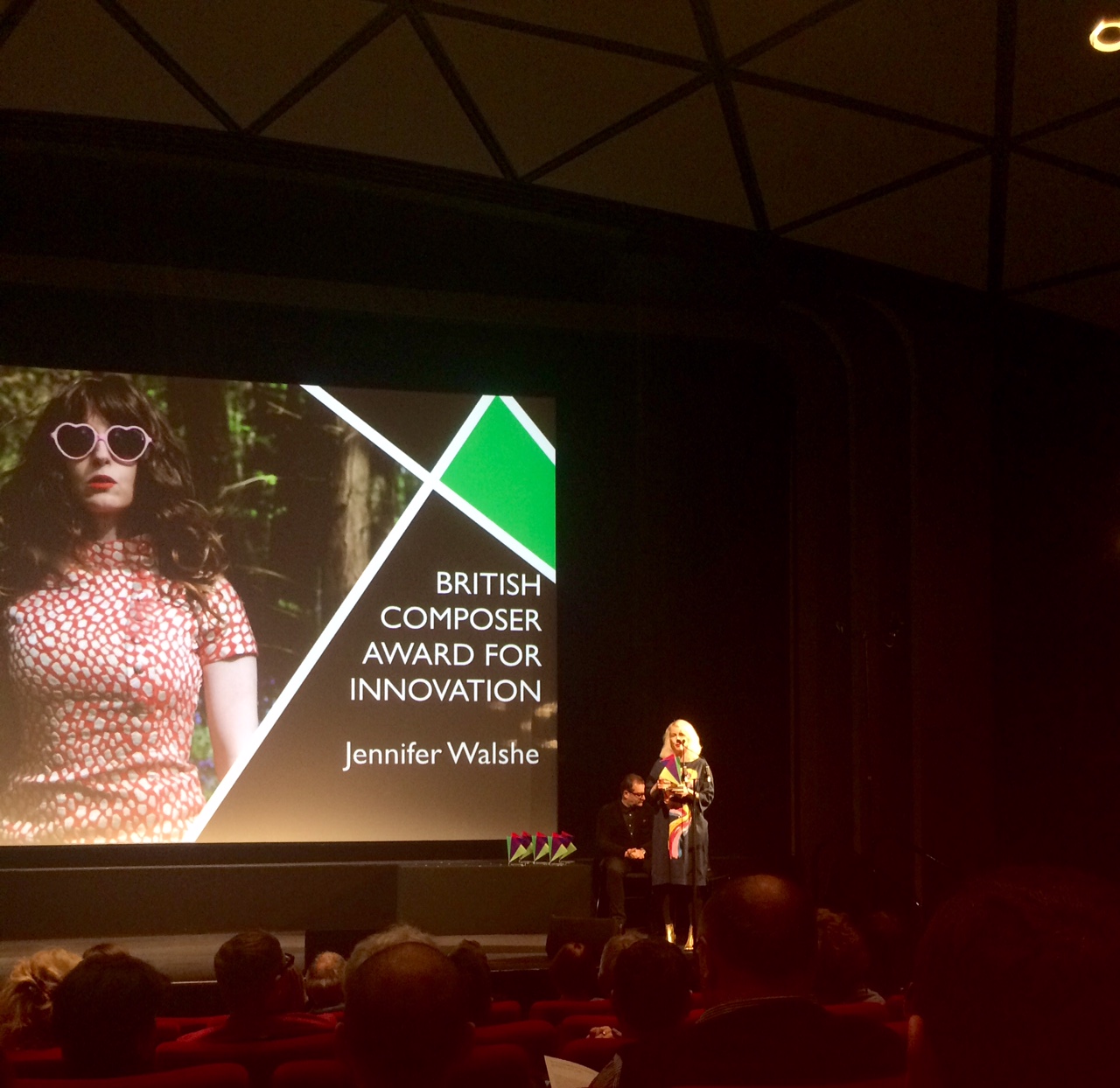 Irish composer Jennifer Walshe was presented with an award for innovation at the 2016 British Composer Awards.
The awards ceremony, which celebrates composers' contributions to new music in the UK, was held at the British Film Institute in London on 6 December.
UK-based Irish composer Jennifer Walshe won the award for innovation 'in recognition of her lifelong dedication to questioning and challenging the status quo through music and performance'. The award, which celebrates a composer's career and contributions to contemporary music, was presented for the first time by the British Composer Awards. The other recipient was Simon Bainbridge, who won the award for inspiration.
'

As someone who only moved here 6 years ago, I've been really lucky that so many wonderful U.K. musicians, ensembles and festivals have supported my work, beginning in the early days with

 

Anton Lukoszevieze

 

Apartment House and Huddersfield Contemporary Music Festival through to the Arditti Quartet, wh

o I've just finished touring with.

I'm feeling particular gratitude to all the London folks (and non-London folks) who make the music happen despite living in the maw of neoliberal capitalism/post-Brexit stress - London Contemporary Music Festival, Weisslich, Supernormal, Asparagus Piss Raindrop, Kammer Klang, 840, ddmmyy, Bastard Assignments, Phaedra, Mopomoso, Muckle Mouth, Plus Minus. We've got a beautiful, generous and supportive community here and I love it.
A programme based on the awards will be broadcast by BBC Radio 3 on Hear and Now on 10 December at 10pm.
The full list of winners can be found here.
You can also read composer Gerard McBurney's keynote address from the awards, published in the Guardian here.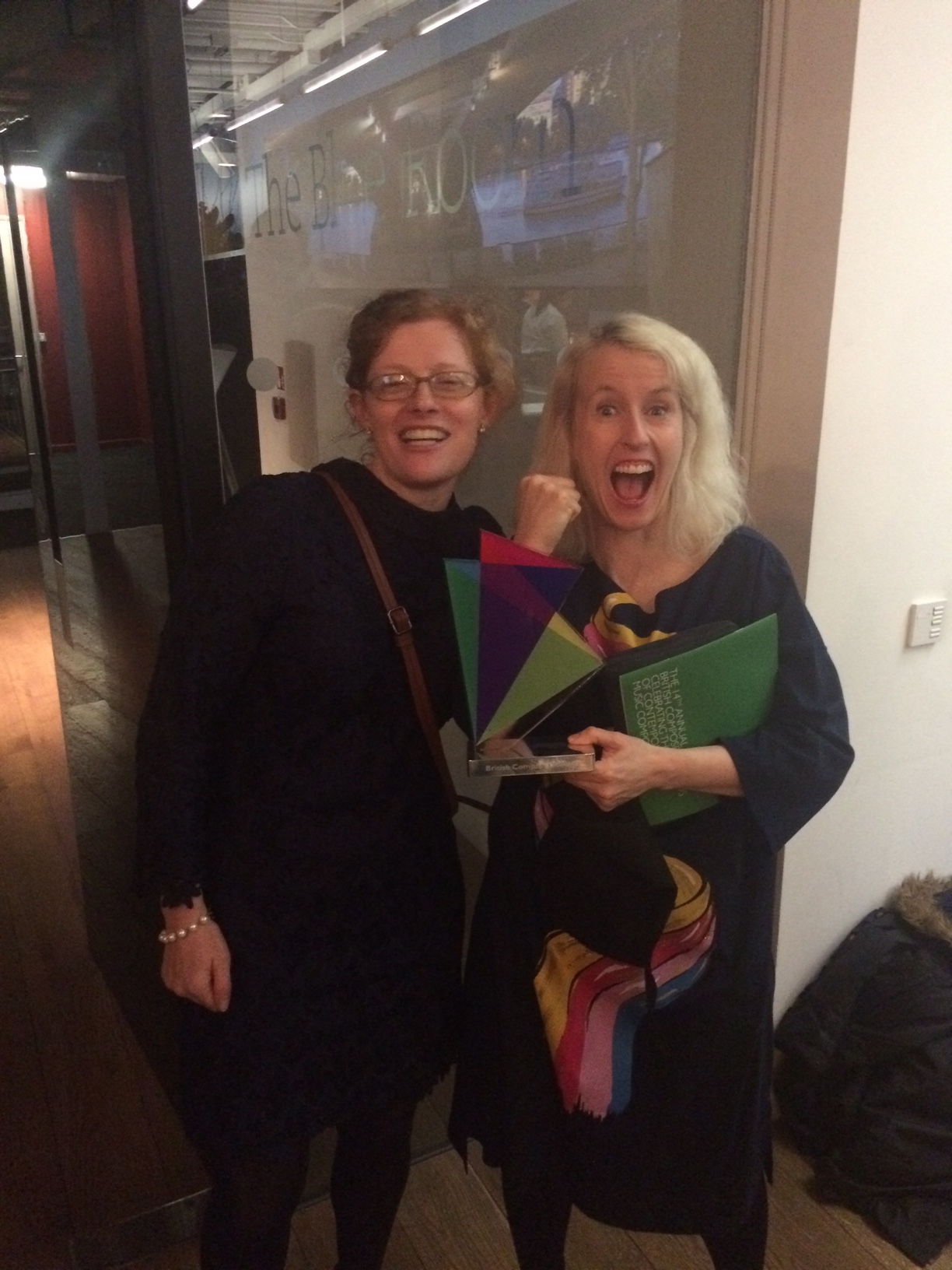 Jennifer Walshe (right) with CMC Director, Evonne Ferguson, who was also in attendance at the awards ceremony in London