Unspoken Words, Forgotten Voices: The Irish Youth Training Choir premiere new commissions by CMC Emerging Composers Aoife Kavanagh & Paul Scully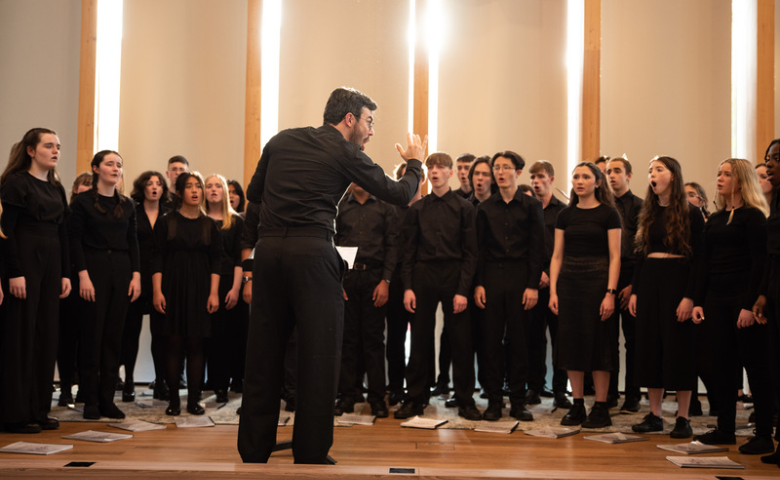 Sing Ireland is delighted to present 'Unspoken Words, Forgotten Voices' two summer concerts by the Irish Youth Training Choir, under the direction of conductor Patrick Barrett. The IYTC will perform a very special programme for audiences in Limerick and Dublin on the 29th and 30th of June, featuring the premieres of works by CMC Emerging Composers Aoife Kavanagh and Paul Scully, co-commissioned by Sing Ireland and the Contemporary Music Centre.
CMC are delighted to partner with Sing Ireland for this co-commission as part of the CMC Emerging Composer professional development programme. This initiative facilitates and supports the Emerging Composers in developing their choral writing skills and techniques. They work directly with the choir, attend rehearsals and receive feedback from the IYTC and their conductor Patrick Barrett. In addition, they receive one-to-one mentorship from composer Irene Buckley as part of the programme.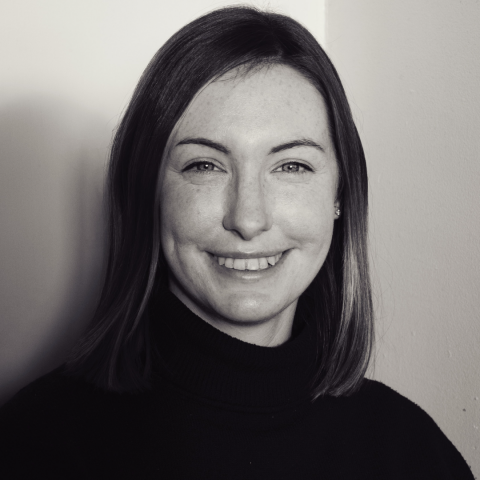 CMC Emerging Composer Aoife Kavanagh on Tea Time, her new piece for the IYTC:
The piece I've written for the Irish Youth Training Choir is called 'Tea Time', and it's an ode to the humble cuppa. Tea is so much more than a drink, as everyone in Ireland can tell you - it's a social ritual. Putting the kettle on is a means of welcoming new visitors and old friends alike into your home, and provides an excuse to catch up and share stories, to relax, cry and laugh with one another. It deserves to be celebrated and that's why I've written this piece for SSAB choir, percussion and electronics. The piece even uses sounds of a kettle and teacups as part of the sound palette! I feel very lucky to have had the opportunity to workshop this piece with the Irish Youth Training Choir, with mentorship from Irene Buckley and supported by The Contemporary Music Centre and Sing Ireland, and I'm really looking forward to hearing the premier this week.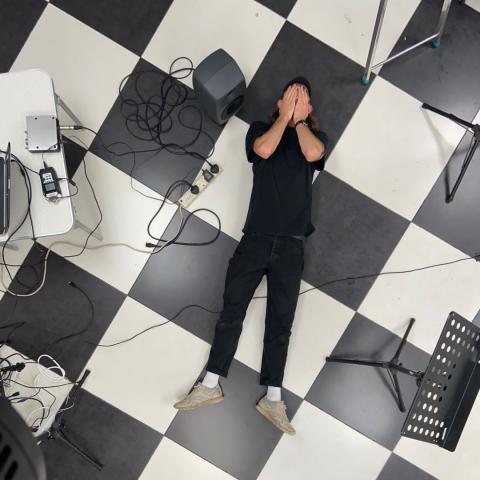 CMC Emerging Composer Paul Scully on Bluebells in a Wood: Waltz, his new piece for the IYTC:
This piece is a setting of a graphic poem by my dad Maurice Scully. Bluebells in a Wood: Waltz is the last poem in the last book he had published before he passed away in 2023. It's a short, simple, and personal poem at the end of a long, intricate, book-length work of poetry. I set the text to a short phrase of music that I wrote when I was studying music at Trinity College Dublin. I wrote it at the piano in my parent's home, most likely while my dad worked on his poetry at the computer next to the piano.

For me, the poem illustrates Maurice's delight in the natural world. It reminds me of the walks he would take us on as kids, to see the burnet moths in the dunes of Bull Island or the daffodils in bloom in the park.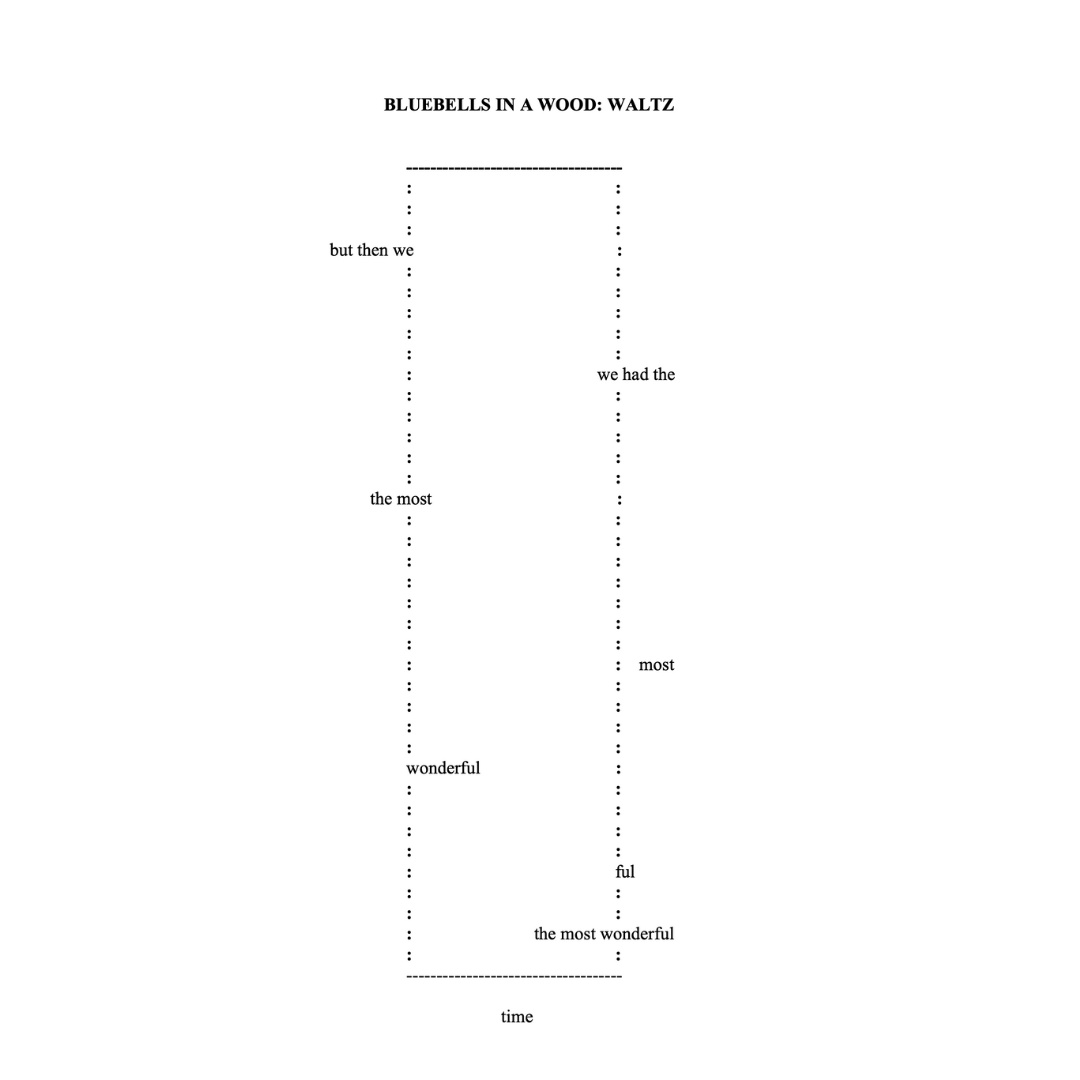 Maurice Scully, 'Bluebells in a Wood: Waltz', courtesy of Paul Scully.
The Unspoken Words, Forgotten Voices concert will also showcase four new Sing Ireland commissions by composers Emma O'Halloran, Rohan Harron, Giovana Alice de Melo Brito & Robbie Kitt. For full programme details and booking links, please see the CMC Events listing.
For more information on CMC's Emerging Composer programme, see the composer resources page here.