CMC's launches 'The Courtyard Sessions' on 16 June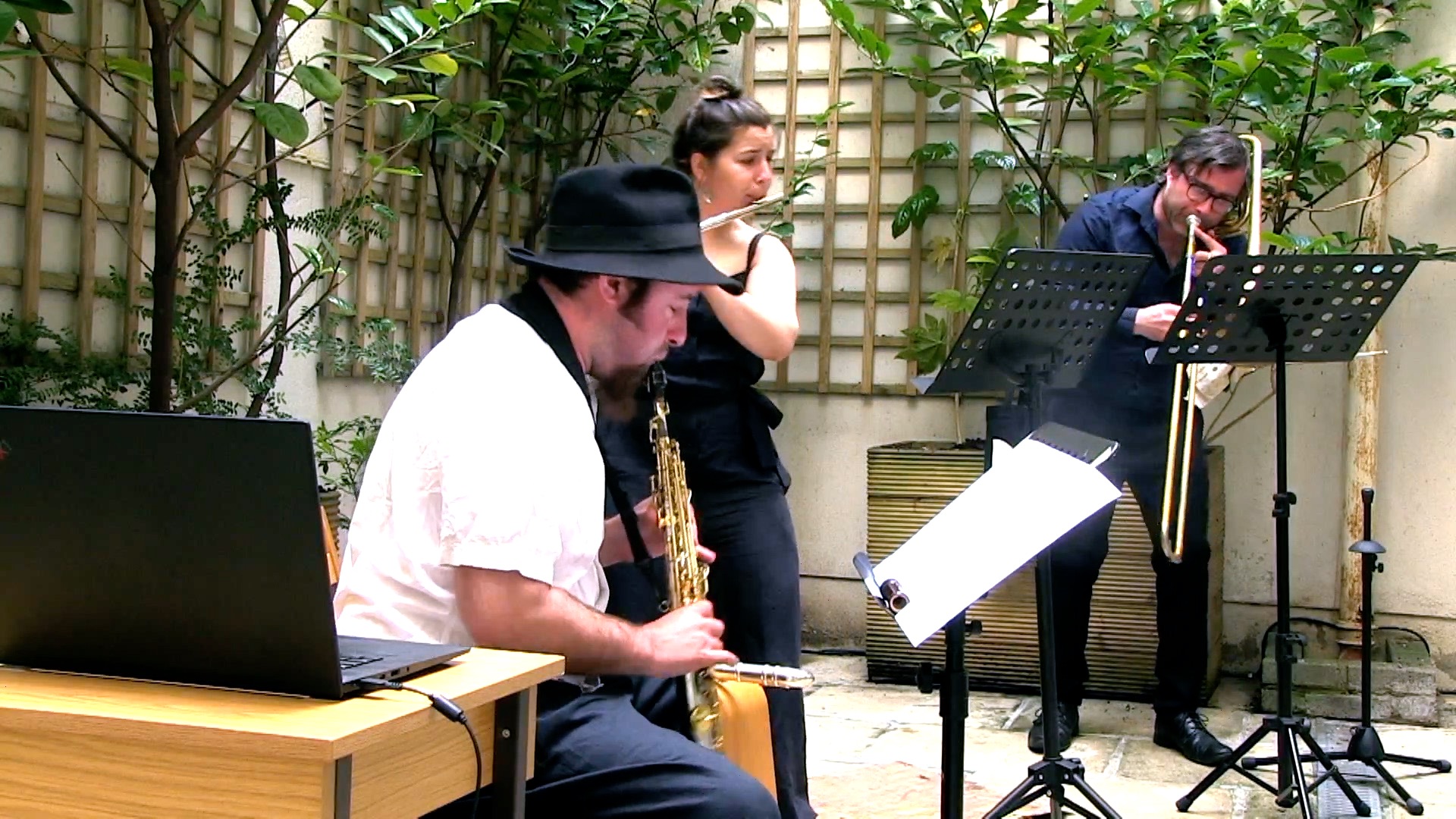 The series of short recorded performances will take place in CMC's outdoor courtyard and will be streamed live on CMC's website and YouTube channels during June and July.
The first edition of CMC's Courtyard Sessions celebrates Bloomsday 2021 on 16 June at 1.00pm with a Joycean-inspired programme created by Nick Roth, composer & saxophone, Lina Andonoska, flute, and Colm O'Hara, trombone.
The event, which is a musical response to James Joyce, is presented in association with the Embassy of Ireland, Hungary.
More information on the event is available here.
Stay tuned for information on further events in the series, which will be announced in the coming weeks.