Works by Andrew Hamilton and Karen Power selected for submission to the International Rostrum of Composers
Recordings of two works by Irish composers have been selected by RTÉ lyric fm as the national entries for the 2019 International Rostrum of Composers.
The works - C by Andrew Hamilton and sonic cradle by Karen Power- are presented at this year's Rostrum in Argentina. The recordings were selected by RTÉ lyric fm from a shortlist of eligible works in consultation with CMC.
The International Rostrum of Composers is an annual forum organised by the International Music Council that offers broadcasting representatives the opportunity to exchange and publicise pieces of contemporary classical music. A list of recommended piece are selected and members undertake to broadcast these works at least once. RTÉ has participated in the Rostrum in the past, with many of the works submitted selected by delegates as recommended works. RTÉ lyric fm also hosted the Rostrum in 2008. The 2019 edition takes place this year in Argentina.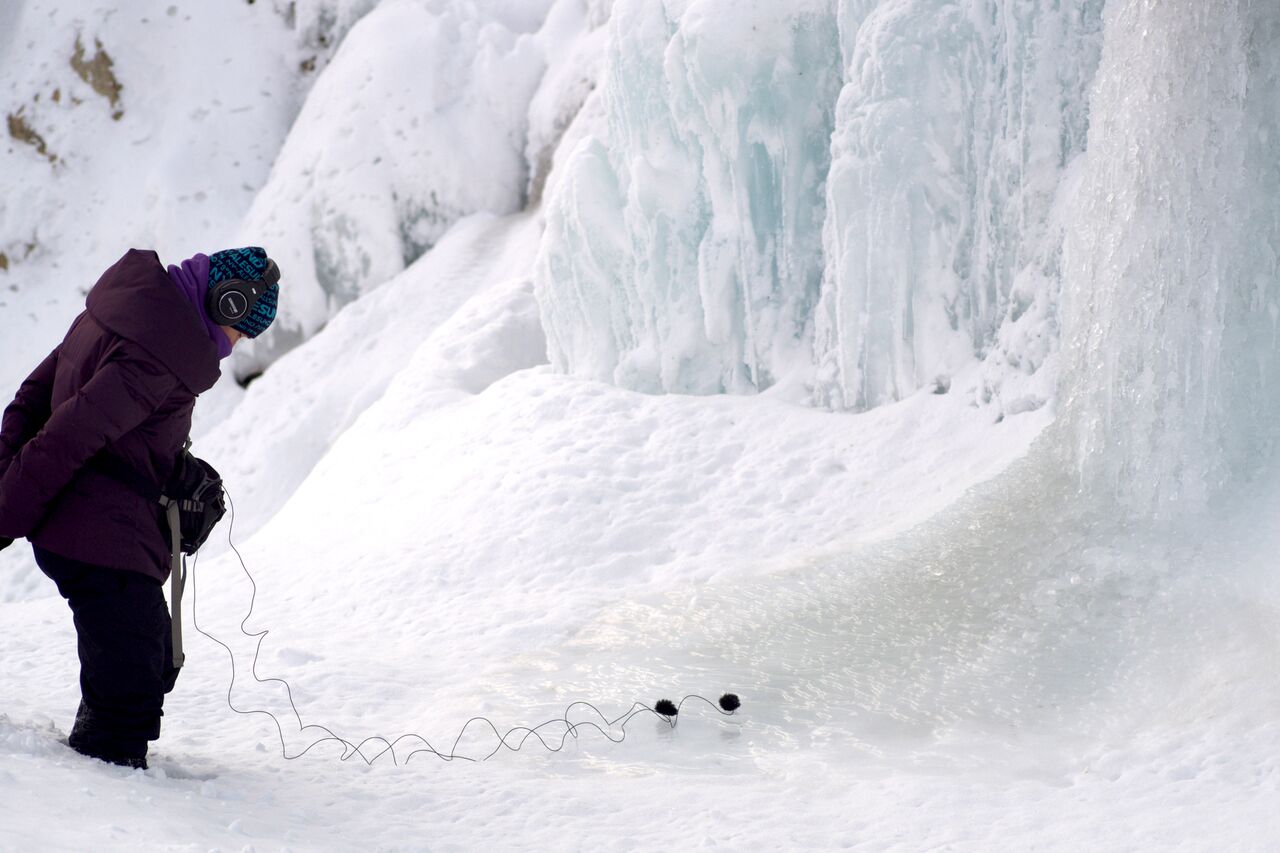 Karen Power
Andrew Hamilton's C was commissioned by the RTÉ National Symphony Orchestra, which premiered the piece in 2016 as part of RTÉ's Composing the Island festival, which took a retrospective look back at a century of Irish composition.
Karen Power's sonic cradle was written for violinist Barbara Lüneburg and commissioned by Deutschlandfunk Kultur & Ultraschall, Berlin.
Andrew Hamilton
The Rostrum runs from 13-18 May, and Bernard Clarke, RTÉ lyric fm's delegate, writes about his experiences so far: 
I am here as RTE lyric fm's delegate for the 66th edition of the International Rostrum of Composers. This is the first time the annual meeting has been held outside of Europe. Spectacularly so this time! 

I am here representing not only two composers whose works we, RTE lyric fm, have submitted, but also all Irish composers and sound artists known to us. I say that because last night I was with Swedish, English, Austrian, Lithuanian and Sicilian colleagues for an informal chat and all of us told stories of our various experiences in contemporary sound and music from our respective countries. 

As to the Rostrum, we have submitted Andrew Hamilton's c, and Karen Power's sonic cradle. 

What contrasting, though essential visions and renderings of music. Andrew's inimitable style writ-large across the canvas of the symphony orchestra; and Karen's vision for solo violin, location recordings made in the Arctic ocean, and photographs. Testament for me of starkly contrasting views of new music from Ireland, its vitality and plethora of expressive styles, and each essential listening. 

Although there are prizes to be won at the Rostrum, that is not what it is about. I have often in the past heard a work and immediately dashed over to his/her delegate for more from this composer. In Vienna, in 2011 I heard Portuguese and Serbian works that made me have to lift my jaw off the floor. All of those composers and more heard at that edition featured on Lyric. And also in Tallinn in 2015 I heard a young man's work and am convinced, with a little luck, that a giant is already amongst us. 

When I asked the delegate for more of this composer's orchestral works in particular he told me this was this composer's debut piece for symphony orchestra! The world might be politically bizarre at times these days, but composers are keeping us all sane and enchanted.

These are just two examples of the real power of the Rostrum for many of my colleagues, and fellow delegates do the exact same. Evonne Ferguson, now director of CMC, was a Rostrum veteran too when she was a producer with RTE lyric fm, and I vividly remember her joy in discovering new voices in the Rostra she attended then.

The other advantage is networking. We can contact any of these colleagues (and they us) for help or advice when either a radio delegation, or artist is seeking information in these countries.  

The Rostrum begins on 13 May and then we proceed through I think works from 27 countries including –Europe, Argentina, Brazil, Mexico, Australia, Taiwan, and China Hong Kong. Some 43 pieces, 43 different visions of the world in music.