CMC announces newly represented associate composers: Amelia Clarkson, Murrough Connolly, Bianca Gannon & Neil Quigley
Following the latest application process, with review by an independent panel, The Contemporary Music Centre announces the associate representation of composers Amelia Clarkson, Murrough Connolly, Bianca Gannon & Neil Quigley.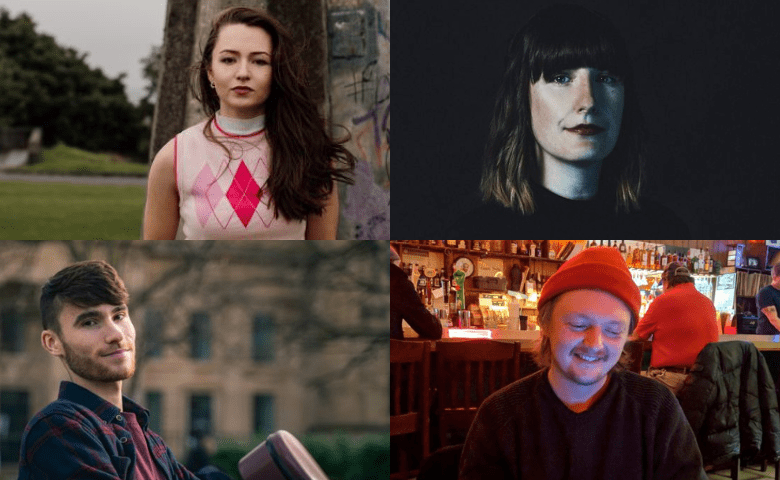 The Contemporary Music Centre is delighted to announce the Associate Representation of composers Amelia Clarkson, Murrough Connolly, Bianca Gannon and Neil Quigley. As a CMC Ireland Associate Composer/Artist, artists' works are documented and disseminated as part of CMC's collection. In addition, active promotional support, online promotion and access to professional development opportunities are core benefits for all represented artists/composers. Applications for Artist Representation can be made at any time, with the review and selection process taking place twice annually.
Amelia Clarkson (b. 1995) is a composer from County Down. Her creative practice is centred on navigating potent political issues, juxtaposing folk and classical influences in her approach. Amelia was recently awarded the Mendelssohn Scholarship, supporting her current PhD at the Royal Northern College of Music. Supervised by Laura Bowler and Gary Carpenter, her research is focused on creating new music for dance.
I am really pleased to now be represented by CMC as an Associate Composer. It is extra special to join the island's strongest community of support for new music at this pivotal moment as I complete the score for new ballet 'White Doves' for Belfast audiences this summer. I feel really privileged that my work will now placed alongside that of so many brilliant artists that I have admired since I began making music. 
Murrough Connolly is a composer and guitarist from Tralee, Co Kerry. During his B.Mus studies at MTU Cork School of Music, he experienced a traumatic wrist injury and turned from performance to composition as a means of creating music. With a newfound purpose, he pursued an M.Mus in Composition at the University of Manchester and began to develop a unique style which infused his innate love for jazz with contemporary compositional techniques. Murrough is currently in his final year of a PhD in Composition at Manchester (supervised by Prof. Camden Reeves).
It is a huge honour to have been selected as a CMC represented composer. In 2021, initiatives such as the CMC Contemporary Artists Network brought my attention to the wonderful collaborative opportunities that CMC provides performers and composers of contemporary music in Ireland. Therefore, I am incredibly excited to be a part of CMC's thriving community and I look forward to making new musical connections and working with a variety of innovative artists.
Bianca Gannon is an Irish interdisciplinary art music composer and improviser. Weaving together her extensive training in composition, improvised music, piano and Indonesian percussion, her works are often immersive, multi-sensory, investigative with social commentary and deeply symbolic. Passionately exploring parallels between seemingly disparate concepts, Bianca is inspired by that which connects us.
Having recently returned after fifteen years overseas, I feel honoured to have been selected for CMC Representation, connecting me and my work to new audiences, networks and opportunities - connecting me to home.
Neil is an Artist and Performer based between Ireland and Scotland. He has studied in both the US and Europe, in areas ranging from Music Technology and Composition to Installation Art to Video Game design to Ethnomusicology. He is in the band Physique with the composer Sam Scranton. He runs the record label Miúin.
It's a real honor to be selected by CMC for representation and to be in the company of so many wonderful composers and artists. CMC is such a wonderful resource for composers in Ireland and it's so inspiring to see so many varied voices making work on the island. Currently I'm preparing for a wee Mid-Western tour/collaboration with the composers Sam Scranton, Bryn Davis and Nick Meryhew, working on the second volume of the Kilkenny Electroacoustic Research Laboratory Anthology and preparing for the next few releases on the record label.