NCH Chamber Music Series: Cassiopeia Winds featuring the world premiere of 'Pentaprism' by Raymond Deane & music by Philip Hammond
Kevin Barry Recital Room, National Concert Hall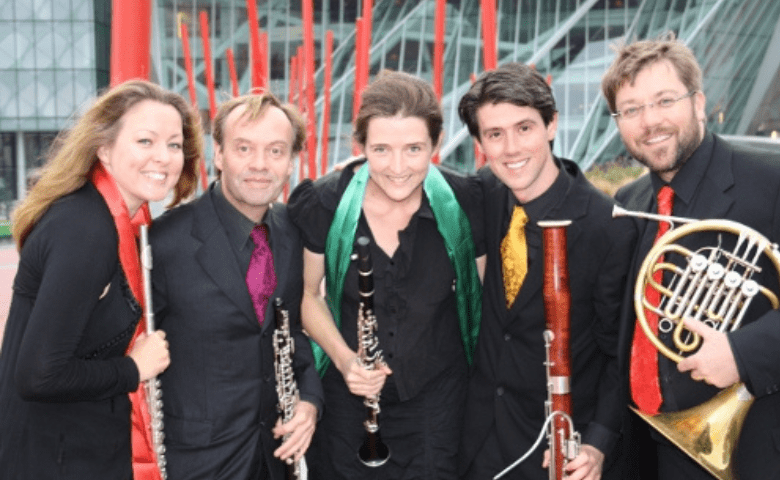 The National Concert Hall is presents a new series of chamber music concerts for 2023 curated by pianist Fiachra Garvey. The Natural World provides the inspiration for this unique series which comprises six Sunday afternoon recitals from February to April next year featuring familiar chamber classics and Irish premieres. 
Cassiopeia Winds perform a programme featuring a newly commissioned work by composer Raymond Deane and Philip Hammond's 'Ho Hum Hill, N.H.'. 
Programme
Raymond Deane - Pentaprism
Giulio Briccialdi -  Wind Quintet No.1 in D Major, Op.124 
Philip Hammond - Ho Hum Hill, N.H.  
Jennifer Higdon - Autumn Music  
Francis Poulenc - Novelette in C Major  
Valerie Coleman Umoja - The First Day of Kwanzaa1997  
Paul Hindemith - Kleine Kammermusik Op.24, No.2  
Tickets
Tickets available from the National Concert Hall website.