Cuore Chamber Choir: Omnia Mutantur featuring music by Rhona Clarke & Seán Doherty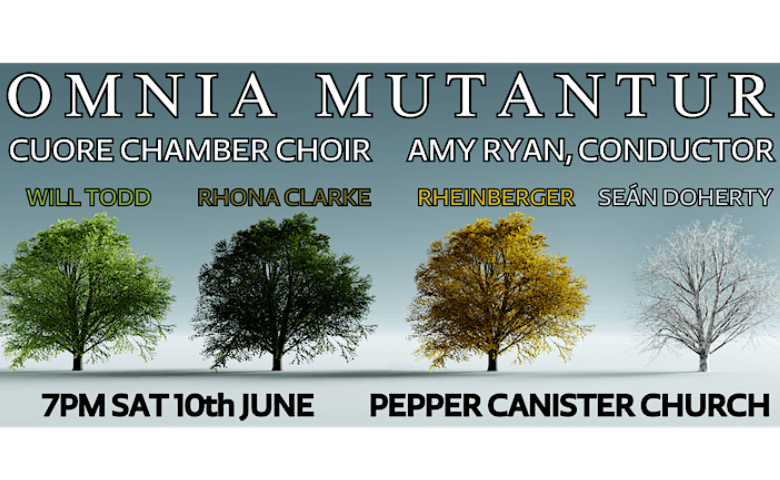 Cuore Chamber Choir conducted by Amy Ryan.
Cuore reprise multi-award-winning programmes from Dublin's Feis Ceoil and the Tallinn 2023 international choir festival in the Pepper Canister Church.

Includes the Irish premiere of 'Omni mutantur' by Erkki-Sven Tüür, for which the choir won a special prize for best performance at the Tallinn festival.

Featuring music by CMC Composers Rhona Clarke ('Regina Coeli'), Seán Doherty ('A Nywe Werk') alongside works by Will Todd, Rheinberger's 'Mass in Eb Major' and Criostóir Ó Loingsigh's 'Fornocht do chonac thú'.

There will be no interval and the concert will end around 8pm (1 hour).
Tickets
Tickets available via Eventbrite or on the door.