Dark Music Days presents EVOCATIONS: Andrew Zolinsky featuring works by Linda Buckley & Deirdre McKay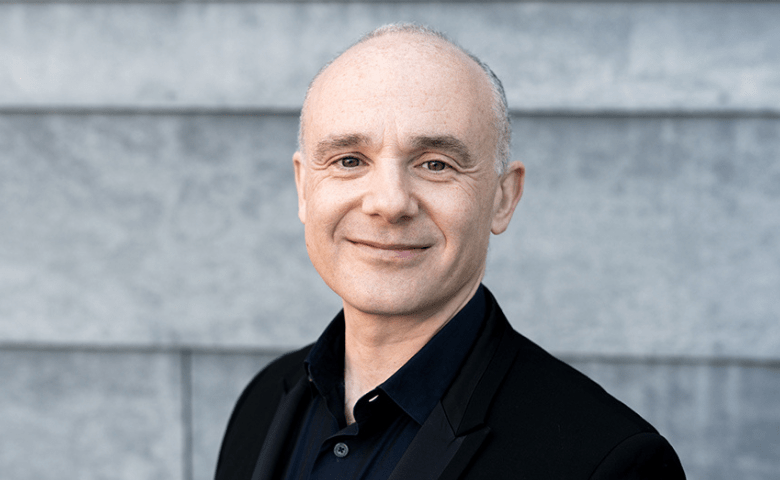 Andrew Zolinsky's unique style of programming and his individual interpretations have secured worldwide performances at many prestigious venues and festivals. His work with living composers brings a vivid freshness, energy and passion to his interpretations of music from previous eras. Though a noted performer of contemporary repertoire, Andrew enjoys performing a wide range of music spanning several musical periods. His concerto repertoire includes Beethoven, Chopin, Grieg, Rachmaninoff, Gershwin and Barber, he has performed these composers with major orchestras, including the BBC Symphony Orchestra, BBC Scottish Symphony Orchestra, BBC National Orchestra of Wales, London Sinfonietta, Philharmonia Orchestra, London Concert Orchestra and the Orchestre National de Lorraine, and has worked with many distinguished conductors such as Stefan Asbury, Miguel Harth-Bedoya, Martyn Brabbins, Baldur Brönnimann, Diego Masson, Andre De Ridder, David Robertson, Ryan McAdams and Pascal Rophe. Andrew has given World and regional premieres of many of David Lang's works, including the world premiere in New York of the complete set of Memory pieces. Lang's beautiful piano piece 'This was written by hand' was written especially for Andrew; he has recorded both this and the Memory Pieces on the Cantaloupe label. Andrew is also very closely associated with the music of Unsuk Chin. He has performed her complete Etudes for solo piano on many occasions, including the French (Festival Musica in Strasbourg), London (Wigmore Hall) and Italian (Venice Biennale) premieres.
EVOCATIONS is programme of music reflecting on the past through evocations of the sea, folklore, the natural world. Intimate and dramatic soundscapes have been created by six composers with unique musical voices, featuring Icelandic premieres by CMC Composers Deirdre McKay and Linda Buckley. Linda's work 'Water witch' was jointly commissioned by Dark Music Days, Huddersfield Contemporary Music Festival and New Music Dublin. EVOCATIONS creates a journey in sound of stunning beauty, dark vulnerability and courageous creativity.
Programme
Lilja Maria Asmundsdottir: Tracing (Iceland premiere) '14 min.
Deirdre McKay: Time, Shining (Iceland premiere) '9.5 min.
Anna Thorvaldsdottir: Reminiscence (Iceland premiere) '8.5 min.
Per Norgard: Remembering OR Achilles.– '7.5/9 min.
Maria Huld Markan Sigfusdottir: Aequora '11 min.
Linda Buckley: Water witch (Iceland premiére) '15 min.
Tickets
Tickets available via Dark Music Days.