New Music Dublin: Quiet Music Ensemble - Acts of Balancing and Unbalancing featuring works by Karen Power and Anna Murray
The Studio, National Concert Hall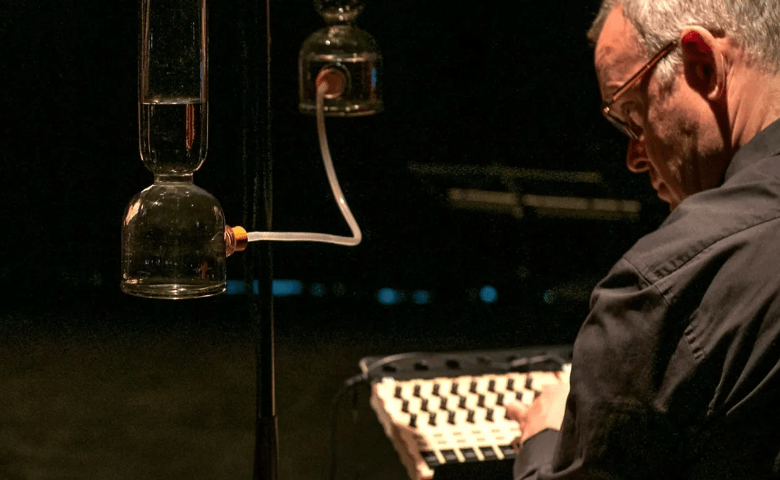 Quiet Music Ensemble: Seán Mac Erlaine, clarinets, sonic objects; Roddy O'Keeffe, trombone, sonic objects; John Godfrey, e-guitar and electronics, sonic objects; Ilse De Ziah, cello, sonic objects; Dan Bodwell, double bass, sonic objects; Alexis Nealon, sound.
Fragile soundscapes, remarkable sonorities painted into pregnant silences and deep sonic contemplation—join Cork-based experimental music group Quiet Music Ensemble for this spellbinding afternoon concert. Featuring three Dublin premieres alongside a brand new work composed by Susan Geaney, this performance embraces especially built instruments, field recordings, reflections on Noh and elements from dance and film alongside QME's unique sonic language. QME celebrates sound as a creative, contemplative and liberating engagement with the worlds inside and outside of us.
Programme​
Kathy Hinde - Acts of Balancing and Unbalancing (2022)
Karen Power, Mary Nunan and Atoosa Pour Hosseini - we return to ground (2022)
Anna Murray - Aioi: leaves laden with words (2022)
Susan Geaney - new work (2023) [world premiere]
Tickets
Tickets available at New Music Dublin.